AMAZING WINNERS OF SIAL INNOVATION AWARDS ANNOUNCED AT SIAL AMERICA: FROM FREEZE-DRIED CHILE TO GRILLED PUMPKIN
The winners of the first ever SIAL Innovation Awards at SIAL America have been announced after an intensive round of jury deliberations.
Judges with a wide variety of backgrounds and expertise chose the winners of the prestigious awards after being presented with an impressive set of innovative foods to consider.
The Gold award in the SIAL Innovation Awards was presented to The Fresh Chile Company for its Freeze Dried Hatch Chile, which is billed as the only freeze-dried chile in the world, making the product a perfect recipient of a SIAL Innovation Award.
The freeze-dried chile rehydrates in minutes and is said by the company to be just like freshly roasted chile. It has no preservatives, calcium chloride or salt.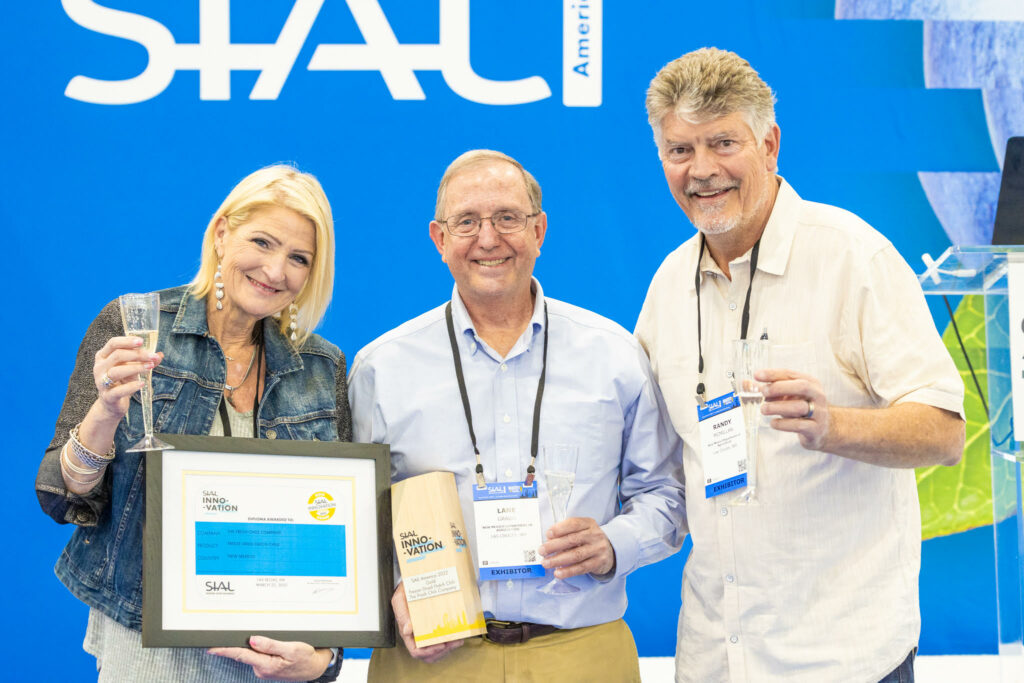 "Our chile is always fire-roasted, cleaned, and chopped within hours of being harvested. Then we freeze-dry it, perfectly preserving that one-of-a-kind chile flavour that you can only get from Hatch Chiles," The Fresh Chile Company – which remains a family-run firm – states on its website.
The Freeze Dried Hatch Chile is available in two flavours – green chile, and a combination of green and red chile.
For the silver award in the SIAL Innovation Awards, judges selected Grilled pumpkin with virgin olive oil from Tipi Cilentani, a brand owned by R & M S.r.l.s, which is run by two members of the same family, Rosa and Marco Orlando.
The company states that it is bringing back the flavours of the Mediterranean diet with a modern twist in what it describes as "curious and attractive packaging".
The winning product is made up of 64% pumpkin along with sunflower oil, 12% virgin olive oil, salt, white wine vinegar, garlic and mint.
Bronze in the SIAL Innovation Awards was given to Bloody Mary Medley from Tillen Farms by Stonewall Kitchen. This is an assortment of vegetables in a jar pickled in a tasty mix of vinegar and spices.
"Our medley of cucumbers, carrots, okra, green beans, celery and pepperoncini creates the perfect edible garnishes for topping off classic Bloody Marys," the company states.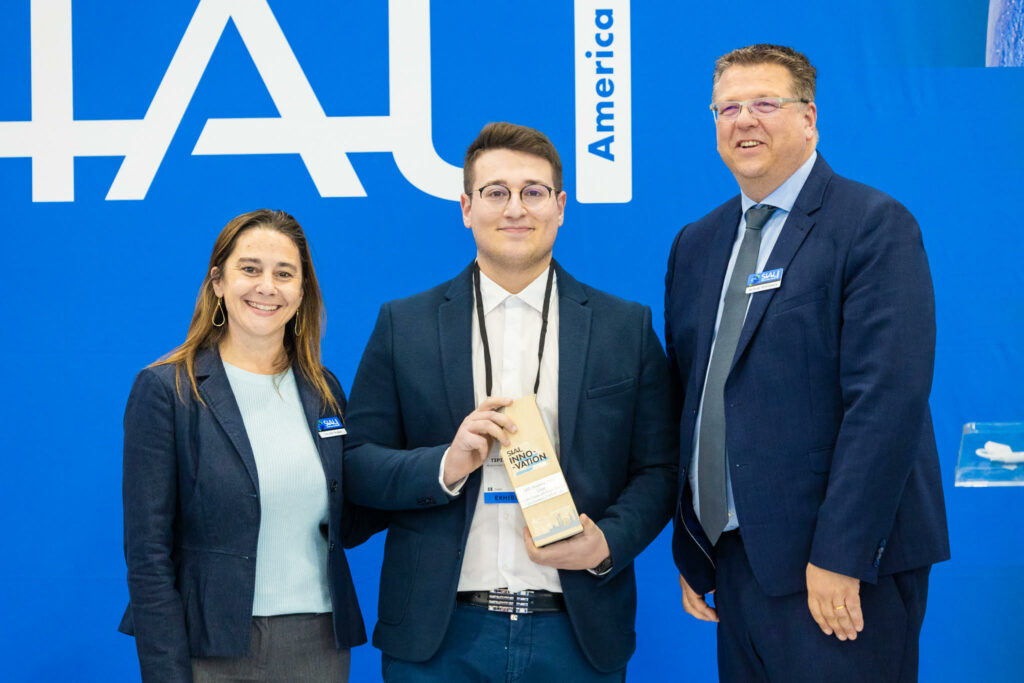 Finalists included cream cheeses from Pansardo Poderoso Deliziosi, and a selection of individually wrapped sandwiches from Butterball, among them Mozzarella and Arugula Pesto On Ciabatta.
Also on the list of finalists in the SIAL Innovation Awards was a sea bream and orange product from Sapori di Mare, 100% premium processed cheeses in top-down squeezable bottles from Land'Or, Coppola Industria Alimentare's Squafaba Egg Replacer and another product from Stonewall Kitchen, feta spreads.
Additional selected products in the SIAL Innovation Awards that were not finalists were Everything Aioli from Stonewall Kitchen, Sun Dried Organic Julienne Cut Dried Tomatoes from Pure Anatolia, S-Nap Shot from Magnoglia S.A.R.L, Plant-based Ground Veggie Meatless Mixes from Urban Accents, Spumante white, an alcohol-free wine from Nozeco, Green Detox Juice from Pure Anatolia, and Panada from Pansardo Poderoso Deliziosi.
Innovation at SIAL America extended well beyond the SIAL Innovation Awards. The event included a large Food Innovation Zone where visitors were able to attend demonstrations. The show also included a large and diverse array of food insight and education sessions.
A cross-category generalist food and beverage show, the inaugural SIAL America took place from March 22 to 24 at the Las Vegas Convention Centre.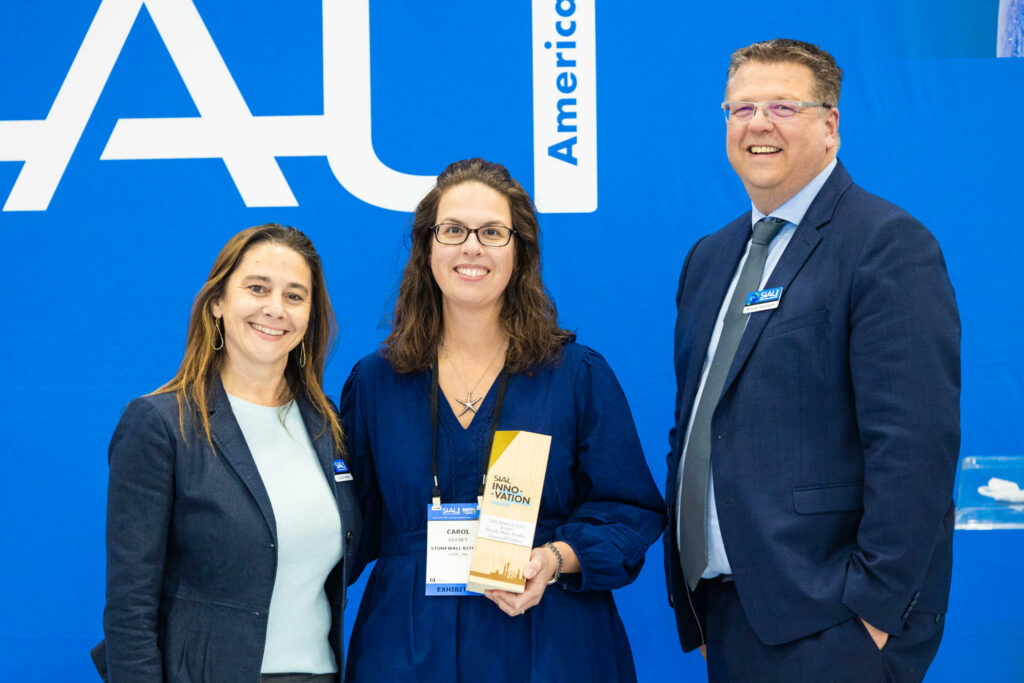 Covering all facets of the food and beverage industry, it featured importers, distributors, food service companies, restaurateurs, wholesalers and retailers.
The event was a joint show between Comexposium, with organises SIAL Paris and the other shows that are part of the SIAL network, and Emerald, an international trade show organiser. SIAL America took place concurrently with one of Emerald's other trade shows, the International Pizza Expo.
It has been described as the first generalist B2B food trade show for the United States, which until now has hosted trade shows that focus on particular sectors of the food industry.
SIAL America built on a rich heritage of world-class SIAL food-and-beverage shows that also includes SIAL Paris, SIAL Canada Toronto and SIAL China Shanghai, among others. All of the shows together attract more than 16,000 exhibitors and 700,000 visitors from 200 countries.
---
Join us at SIAL Paris as exhibitor Join us at SIAL Paris as visitor