VOYAGE FOODS RECEIVES $36 MILLION INVESTMENT TO SCALE UP PRODUCTION
California-based Voyage Foods has recently closed a Series A investment round, in which the company received an investment of $36 million (€34 million) despite having not actually launched a product to date.
The round was co-led by Level One Fund and UBS O'Connor, with added participation from Horizons Ventures, SOSV's Indie Bio and Social Impact Capital.
Voyage Foods is known for using food technology to develop alternative versions of traditionally unsustainable food products, such as reverse-engineered chocolate and peanut butter using substitute ingredients.
It is thought that this round of investment will work to establish the company in the "ethical food market". A host of retail and B2B partnerships are also reportedly lined up. The company's peanut-free spread is expected for release in the second quarter of 2022, while the third quarter will likely see an ingredient partnership over its cacao-free chocolate.
Voyage Food receives investment to scale production
The $36 million that has been raised will be used to transform the company from specialising in research and development, to consumer packaged goods and ingredients. Voyage Foods is not able to collaborate with co-packers, as the manufacturing process for its products are too specific. Instead, a factory has been built at the company's headquarters of California.
In a statement, Voyage CEO Adam Maxwell said: "At Voyage, we're future-proofing time-tested favourite foods so that we can enjoy them for years to come without having to worry about their impact on the environment and unjust labour customs that contributed to making them.
"We're thrilled to be working with dynamic investors who are committed to helping us create delicious versions of traditionally unsustainable food products that won't be limited by climate change, humanitarian concerns, or health issues".
It has been pointed out that Voyage Foods' appeal partly lies with those who have concerns over their food products. For example, Food Allergy Research & Education has noted that 6.1 million people in the US have a peanut allergy, making the product prohibited in certain schools.
Voyage Foods is wise to select coffee and chocolate as two ingredients to make alternative products. The National Confectioners Association reported that in 2021, chocolate sales in the United States were valued at around $21.1 billion, which was a 9.2% increase when compared to figures from 2020.
Meanwhile, the National Coffee Association has claimed that coffee consumption in America has reached a two-decade high.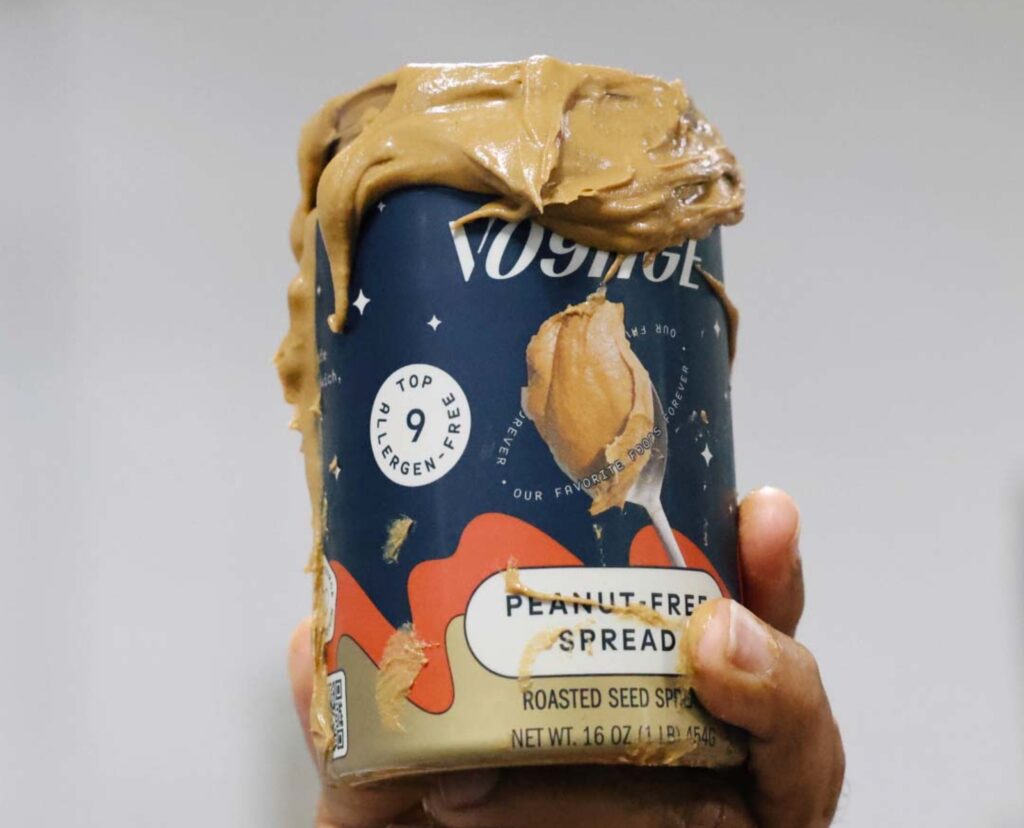 Voyage Foods tackles allergies, climate change and other issues
"Our favourite foods face an uncertain future", says Voyage Foods. The company lists food allergies, climate change and humanitarian issues as three motivations. Regarding the former, Voyage Foods has noted that there has been a two times increase in food allergies in the US over the last decade.
The company has noted that deforestation, unpredictable harvests, vulnerable crops, and declining growing regions have left certain ingredients with an uncertain future. As well as this, the company has cited the use of child labour and unjust food production as another key reason for operating.
Thus, Voyage claims to be future-proofing beloved food and drink. "We're recreating the foods and drinks that face environmental, ethical, and health challenges in a way that's sustainable, scalable, and shockingly scrumptious," the company says.
---
Join us at SIAL Paris as exhibitor Join us at SIAL Paris as visitor