HEADS ROLL AT BUBS AS SHARE PRICE SLIPS BY 24.5% IN THREE MONTHS
Bubs Australia, the country's only vertically integrated producer of goat milk formula – with milk supplied from the nation's largest milking goat herd – has terminated the employment of its CEO, Kristy Carr and former executive chair Dennis Lin.
Carr's removal took place in May "due to failure to comply with reasonable board directions" according to a statement from the listed company. The ousting did not see any sudden change in the company's share price which has been on a general downward slide this year.
In the past three months the stock has lost 24.5% in value, and over a year it is down 69%, currently languishing at A$0.185 compared with over A$1.00 in mid-2020.
Changing leadership
Bubs also terminated former executive chair, Dennis Lin's employment with immediate effect. In April, the company had announced that Katrina Rathie had been elected in his place, and that Reg Weine had been appointed as an independent non-executive director.
Rathie said: "We acknowledge Kristy's long service and the role she has played in building the Bubs brand to the position it enjoys today." Paine is acting as interim CEO until a permanent CEO is confirmed. He is being supported by the Bubs executive team who are contributing their commercial expertise as well as skills in FMCG, dairy and international markets, particularly in Australia, the United States, and China.
Weak performance
It appears that the deterioration in Bubs' financial performance over the past half year has prompted the company's non-executive directors to take action and change the leadership while also changing the governance framework of the company. This comes in parallel with the launch of a strategic review of the global business where a particular focus will be on expenditure management and the Chinese market. "The review is on track to be completed by 30 June, 2023," stated Bubs.
Founded in 2006 in Sydney, Bubs Australia has been a pioneer in developing super-premium infant and toddler nutrition and wellbeing products. Bubs goat milk and Bubs Organic grass-fed cow's milk infant formula ranges, and organic baby food, cereals and toddler snacks cater for a broad range of feeding occasions and stages of development from newborn through to childhood.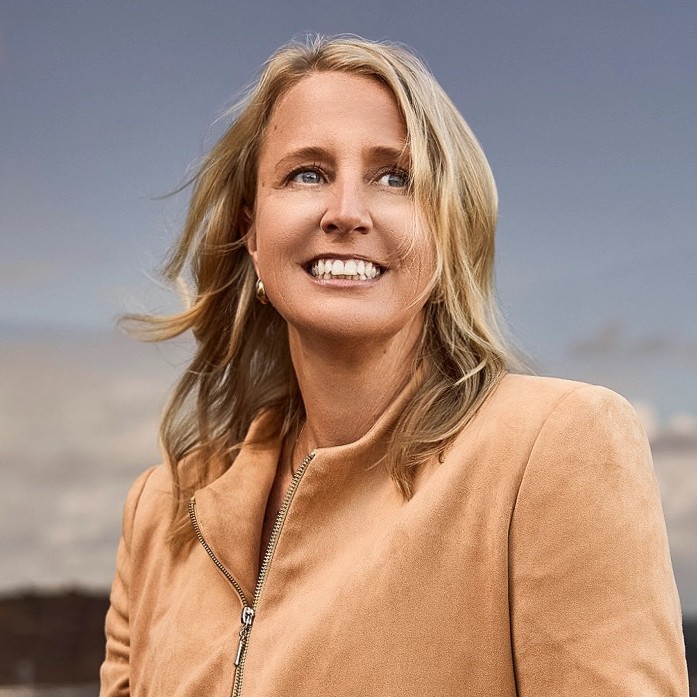 Meanwhile Vita Bubs infant and children's vitamin and mineral supplements are also formulated with goat milk and address immune, bone, digestive, and cognitive health concerns parents have for their children. The brand boasts the claim of "the only infant formula in the world to be based wholly on Australian goat milk".
China needs nurturing
Bubs products are sold in supermarkets and pharmacies throughout Australia, and exported to China, Vietnam, Southeast Asia and the Middle East. However, the company saw a 10% decline in group gross revenue to A$15.8 million for the quarter ending March (the company's third fiscal quarter for FY2023) versus the same period in 2022.
While there was strong growth in the US and Australia, this was offset by poor sales in China and other overseas markets. Rathie said: "The period saw continued growth in the USA, with gross revenue up 116% on Q2, and further progress against securing a permanent regulatory pathway. Expenditure management is an immediate focus of the board, and a strategic review of the global business has commenced."
As mentioned, that review will examine, among other things, why Q3 revenue in China tanked – down 56% on the same period the previous year – with significant amounts of finished goods inventory held in trade. Jackie Lin, with a background in retail, international trade, and cross border e-commerce, has been seconded to Bubs from C2 Capital Partners, an expert investor in food and beverage companies competing in China. He is helping the board lead a strategic review of China operations, effective immediately.
Today (Friday), Bubs published a trading update showing that April and May have followed the company's second half trend with Bubs sales of infant milk formula (IMF), and adult nutrition in China remaining below expectations. This applies to China cross-border e-commerce and online to offline (O2O) channels.
Bubs' current exclusive distribution agreement with Willis Trading Limited for Bubs Goat IMF, Organic Grass Feed IMF, and Caprilac Adult Goat Nutrition, concludes on 30 June, 2023. Bubs said it is "working hard to improve the distribution and sell through in China" and that the company had already made progress on right-sizing the cost base supporting the China business and resetting its strategy for the country which inlcudes a more diversified multi-channel approach.
---
Join us at SIAL Paris as exhibitor Join us at SIAL Paris as visitor