BROWN-FORMAN EXPANDS IN MEXICO AND REVISES JAPAN DISTRIBUTION FOR 2024
Brown-Forman Corporation, one the world's biggest spirits companies and owner of brands like Jack Daniel's, Woodford Reserve, Finlandia Vodka, Gin Mare, and Diplomático Rum, is making some major changes in Japan and Mexico as it seeks to grow its business in both countries.
The American-owned, Kentucky-based spirits and wine company has today (Monday) announced plans to distribute its own brands in Japan, effective 1 April, 2024. Meanwhile in Mexico, tequila production is going to be enhanced, helped by an investment of $200 million.
The Japanese move is the more strategic one as Brown-Forman will decouple from its long-time distribution partner Asahi by the end of March next year. "We would like to thank Asahi and its entire team for their partnership over the past 10 years and for successfully growing our portfolio in Japan," said Aaron Martin, vice president and general manager of Brown-Forman Japan.
A valuable market to tap
Japan is one of the world's largest spirits markets, with a significant footprint and leading position in premium+ whiskey. The country's whiskey producers are also influencing the Scotch market. According to Statista, the sales volume of whiskies in Japan amounted to around 170,000 kilolitres in the fiscal year 2020, an increase from about 97,000 kilolitres in fiscal 2011 but down from 2019's high of 186,000 kilolitres.
The market is led by two major distilleries, Nikka Whisky Distilling Company and Suntory Beverage & Food Limited. Suntory owns Japan's oldest commercial whisky manufacturer Yamazaki.
Brown-Forman will be looking to expand its US whiskies and Scotch brands in the market. Ricardo Cupido, vice president and managing director of Brown-Forman Asia commented: "We believe the new organisation will drive growth through the continued development of our Jack Daniel's family of brands and the broader super-premium portfolio in this key market."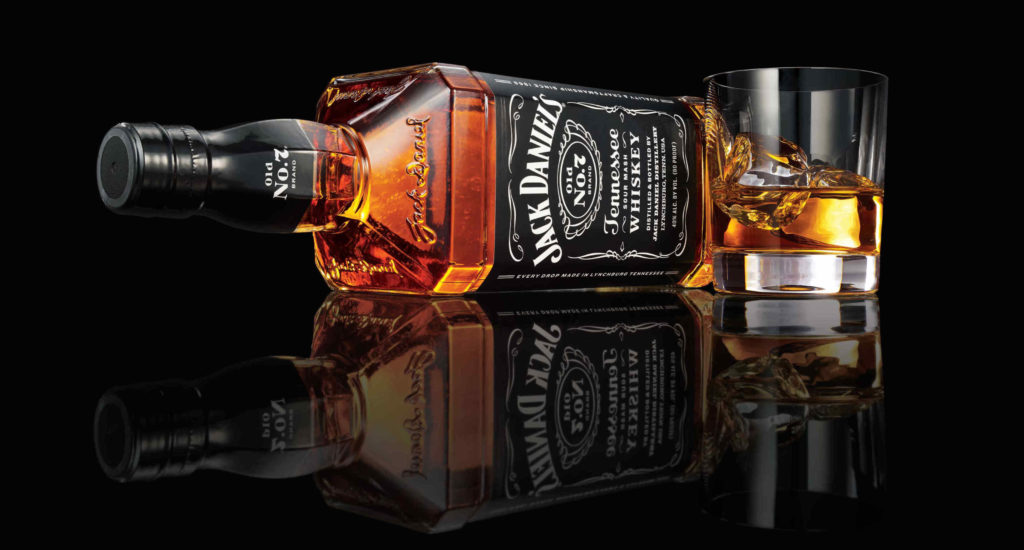 The company regards the move as an important milestone and follows successful launches of in-house distribution set-ups in other regions of the world including recent transitions in South Korea, Taiwan, and Thailand.
Mexican development
In Mexico, Brown-Forman is investing approximately $200 million to expand its Casa Herradura tequila distillery in Jalisco. The decision will help to meet the increasing global demand for premium tequilas. The company has seen reported net sales growth for tequila in double digits in the nine months ended January, 2023.
Casa Herradura is one of Mexico's most historic tequila producers and the brand has been hand harvesting, producing, and estate bottling tequilas from the small town of Amatitán, Jalisco, since 1870.
Brown-Forman acquired Casa Herradura in 2007 and construction work at the distillery is expected to begin in July. The first phase will expand the water recycling and treatment plant, followed by the expansion of capacity for distilling, bottling, maturation, and processing.
Elisa Gutierrez, vice president and general manager of Casa Herradura, said: "This multi-phase project includes adding to our distillery operations, bottling, maturation, and processing areas. The expansion is particularly exciting as it will also advance our existing waste-to-energy efforts with a new water recycling and treatment plant."
Casa Herradura was a pioneer in establishing a water recycling and treatment plant that met government standards and is one of Brown-Forman's zero waste to landfill sites. Less than 1% of the solid waste generated goes to landfill, creating a more sustainable process and product. Over the past decade, the drinks giant has made significant investments in state-of-the-art technology and implemented processes to step up environmental care.
Premium tequila on the up
Brown-Forman's president and CEO Lawson Whiting said: "The world's growing taste for premium tequila is driving double-digit net sales growth of our Herradura and el Jimador brands. We believe strong consumer interest in tequila will continue and we're expanding our production capacity to meet this demand. This strategic investment will improve our production efficiencies and increase our competitiveness."
According to IWSR data for 2022, tequila is the fastest growing spirits category globally by value with the majority of the growth within the category driven by the super premium+ price segment. The United States market accounts for 32 million 9-litre cases, and $12 billion in retail value.
---
Join us at SIAL Paris as exhibitor Join us at SIAL Paris as visitor