FOUNDATION EARTH LAUNCH NEW FOOD LABEL TO HELP UK CONSUMERS MAKE MORE ECO-FRIENDLY CHOICES
A new information label by Foundation Earth which scores food products based on their environmental impact is due to be launched in the UK for a pilot programme this autumn.
The eco-label trial is backed by the UK government and major brands, including Nestlé, Tesco, Sainsbury's and Marks & Spencer. It has been designed to help consumers assess the overall environmental impacts of the products they buy and make more environmentally conscious choices, while helping the UK meet emissions targets. 
The label will be easy to read and similar to front-of-pack traffic light style nutrition labeling, which guides consumers toward healthier food choices. The label rates food on a sliding scale from A+ (great) to G (not good) in an ambitious attempt to give consumers the power to re-engineer a food industry that contributes up to 37% of global greenhouse gases.
"I want consumers to be able to say very, very confidently: 'I know what I'm buying. I know what nutritional score it has but I also know what environmental impact it has'," said Cliona Howie, Foundation Earth's chief executive. "Some people think if the nutritional score is high, it doesn't matter about the environmental impact."
The trial will begin in the UK this autumn and will use a method developed in collaboration with the University of Oxford and Mondra, a data-driven insights platform that supports food system players to meet their carbon neutrality goals and drive planet-positive profits.
The pilot will run in parallel to an intensive nine-month development programme, supported by Nestlé, that will combine the 'Mondra' method with a system devised by an EU-funded EIT Food consortium of Belgium's Leuven University and Spanish research agency AZTI.
According to Foundation Earth, the Mondra and EIT Food systems are unique globally, in they both allow two products of the same type to be compared on their individual merits via a complete product life cycle analysis, as opposed to simply using secondary data to estimate the environmental impact of an entire product group. This method of individual assessment using primary data is crucial to encourage sustainable innovation in the international food supply chain.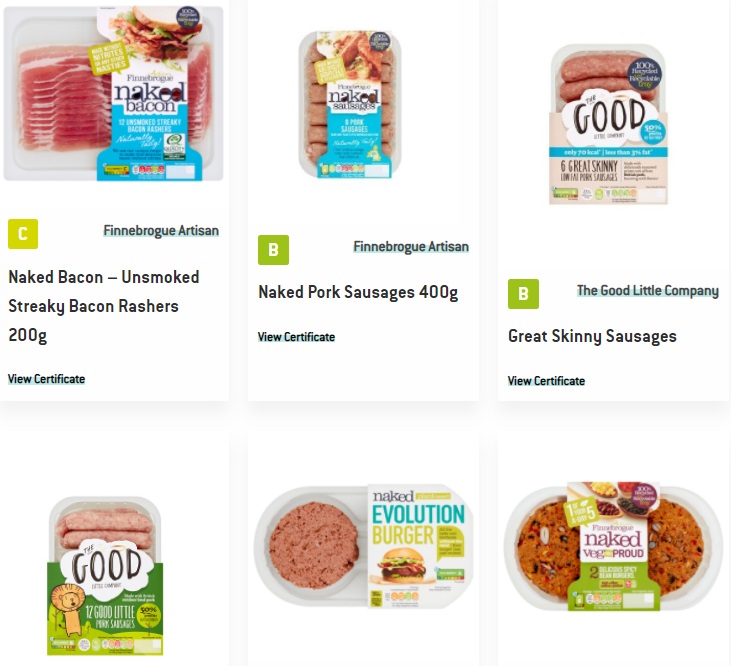 Foundation Earth also includes an industry advisory group made up of a number of the UK's biggest supermarkets and manufacturers who have agreed to explore the potential for environmental labelling on food products and support Foundation Earth's ambition to help build a more sustainable food industry.
The industry advisory group will be a sounding board for the full Foundation Earth board and the Foundation's scientific advisory committee, the organisation said.
The board includes the following companies: Sainsbury's, Nestle, Co-op, Tyson Foods, Marks & Spencer, Lidl, PepsiCo, Aldi, Tesco, Danone, Morrisons, Starbucks and Waitrose.
UK pilot
The UK pilot of the scheme will use a method developed by Mondra, borne out of research within an academic paper by Poore & Nemecek (2018), which assesses foods' environmental impact through four key criteria: water usage, water pollution, biodiversity and carbon. In the simplest terms, information about the product will gathered in order to conduct a 'Life Cycle Assessment' to put numbers to the impacts and finally award the score consumer see on the front of pack labels.
The method uses data from the academic paper written by Poore & Nemechek. After spending four years bringing together thousands of Life Cycle Assessments from all over the world, this vital research found that two foods which look, taste and cost the same can have wildly different environmental impacts.
This method assesses a product's environmental impact by assessing the farming, processing, packaging and transport. The impacts are weighted 49% to carbon and 17% each for water usage, water pollution and biodiversity loss.
EU pilot
The European Pilot will use a method developed by an EU-funded EIT Food consortium of AZTI and Leauven University called Enviroscore. The system produces an easy to understand 5-scale label (A-E) to communicate the environmental impact of food & beverage products based on the Product Environmental Footprint (PEF) European Methodology developed by DG Envi (Com 2013/179/EU).
PEF takes 16 categories into account: Climate Change, Ozone Depletion, Ionising Radiation (HH), Photochemical Ozone Formation (HH), Respiratory Inorganics, Non-cancer Human Health Effects, Cancer Human Health Effects, Acidification Terrestrial and Freshwater, Eutrophication Freshwater, Eutrophication Marine, Eutrophication Terrestrial, Ecotoxicity Freshwater, Land Use, Water Scarcity, Resource Use (Energy Carries), Resource Use (Mineral and Metals).
For more recent news, click here.
---
Join us at SIAL Paris as exhibitor Join us at SIAL Paris as visitor