GLASS BOTTLES: DOES WINE PACKAGING IMPACT THE FUTURE OF THE PLANET?
The environmental impact of producing and transporting glass bottles is an increasing concern in the wine industry – and multiple approaches are being taken to deal with the issue, including efforts to increase recycled content.
But challenges remain in reducing the carbon footprint and waste production of wine packaging, whether it be bottles, bag-in-box or other formats, as a panel discussed at Wine Paris & Vinexpo Paris 2022, Sial Paris's recently held sister exhibition.
According to Jancis Robinson, the celebrated British wine writer and Master of Wine, who joined the "Is it the end for glass wine bottles?" session by videolink from London, moving to lighter bottles is "a no brainer".
Consumers should, she said, "forget that the weight of the bottle has anything to do with the quality of the wine in it".
While in certain countries there is "huge" interest in moving to more eco-friendly packaging, awareness of issues around wine packaging varies.
"There are so many wine drinkers and wineries who don't realise the impact is on literally the future of our planet," she said.
"There are certain countries, like the Scandinavian ones, that are aware, but we need to spread the message as widely as we can."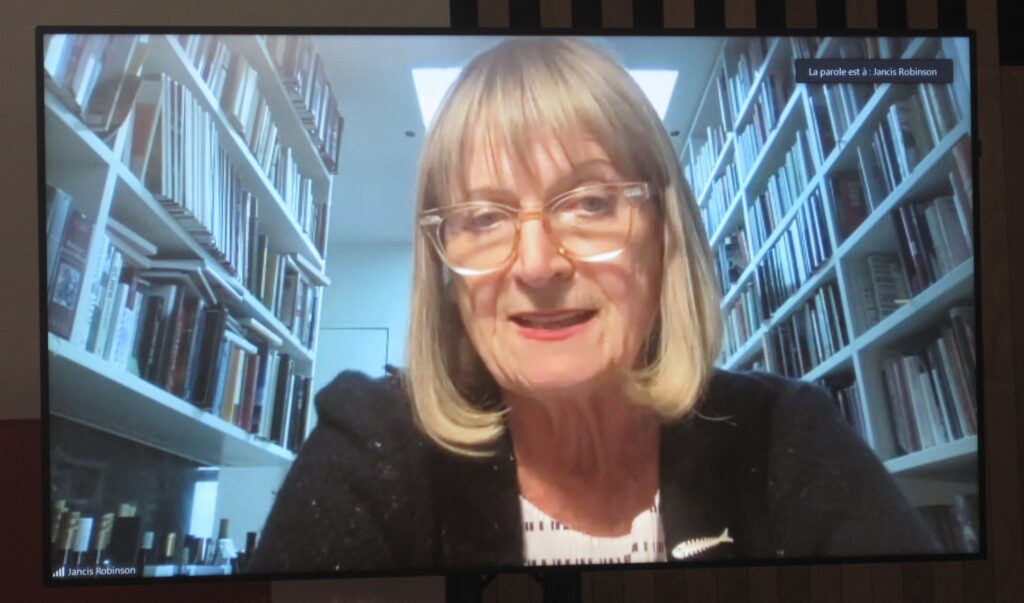 The industry is keen to highlight progress. According to Adeline Farrelly, secretary general of the European Glass Packaging Federation (FEVE) sustainability is "a major priority".
"We are working on decarbonisation and recycled content," she said. "Recycling glass is one of the most important decarbonisation initiatives."
Companies, such as O-I, which is based in Switzerland, say they are increasing their recycled content. Melianthe Leeman, the company's global marketing director for wine and spirits, said recycled content made up about 65% of the company's glass bottles and the plan was to increase the figure to more than 90%.
"100% recycled content is realistic, but we don't have enough recycled glass," she said, adding that the quality of glass should be high enough that the cost of bottles does not increase.
Another concern raised during the discussion is that glass that goes for recycling is not turned into new glass as part of a closed-loop recycling system.
In the UK, for example, it can end up being used in road construction, according to Oliver Lea, the co-founder and managing director of BIB Wine and co-founder of the Wine Traders for Alternative Formats Organisation.
Although it varies depending on the source of energy and whether recycled content is used, in Europe production of a tonne of glass for the food and beverage industry produces about 0.4 tonnes of carbon dioxide, according to Farrelly.
Alternatives to traditional heavier glass bottles include PET bottles, lightweight glass bottles, bag-in-box containers, Tetra packs and returnable bottles.
The carbon footprint of cardboard packaging for wine is only about 10% of that of glass bottles, Lea told the discussion.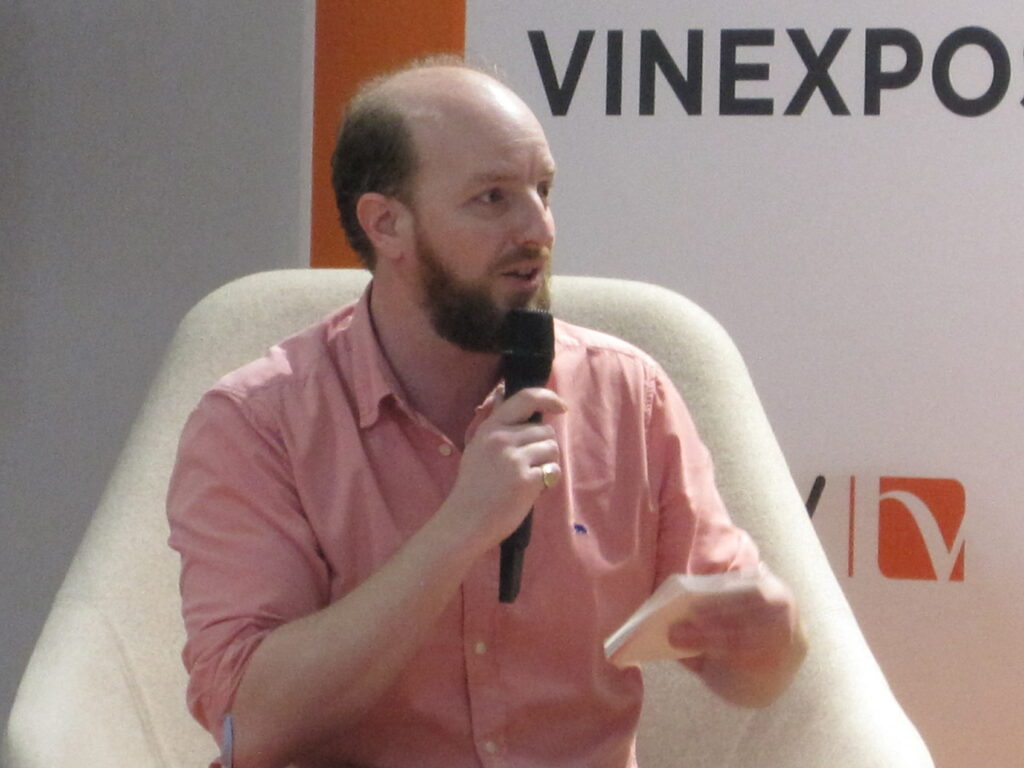 In the UK, which gets through 1.66 billion bottles of wine a year, replacing bottles with cardboard packaging would save the equivalent of 750m kg of carbon dioxide a year, which Lea said equates to taking 350,000 cars off the road.
Farrelly said, however, that the carbon footprint was "only one part of the picture", because the environmental impact of wine packaging includes issues related to plastic pollution and hazardous chemicals.
While Leeman said that glass was the only packaging material that could guarantee a shelf life of over two years, Robinson argued that traditional glass bottles were necessary only for the five to 10% of wine that needs to be aged. Other wines are presented in glass bottles only, she said, because of tradition.
The discussion heard that wines can easily be aged in lightweight glass bottles, but many producers put their top wines in heavier bottles, perpetuating the "myth" that heavy bottles are associated with quality.
One way to cut the carbon footprint and waste production of wine packaging is to use refillable bottles, something Robinson is keen for. There are other packaging approaches she is also keen to see.
"I'm very pro-can, as someone concerned about how difficult it is to enthuse younger people into wine," she said.
---
Join us at SIAL Paris as exhibitor Join us at SIAL Paris as visitor