GoodPop unveils its first ever beverage with Mini Cans
GoodPop is introducing its first ever beverage to the market: Mini Cans. Promoting a clean and health-conscious ethos, these new additions are crafted with just two wholesome ingredients: real fruit juice and sparkling water. With no added sugars, or artificial sweeteners or flavours, Mini Cans offer a refreshing alternative for families to savour.
Mini Cans come in three flavours – Fruit Punch, Orange, and Lemon Lime. Packaged in conveniently compact, 7.5-ounce cans, they are the ideal size to slip into lunchboxes for children of all ages. In an era where 61% of U.S. children consume at least one sugary beverage each day, GoodPop's Mini Cans offer a healthier, low-sugar alternative to the sugar-rich juices, sodas, and flavoured waters that currently saturate the market.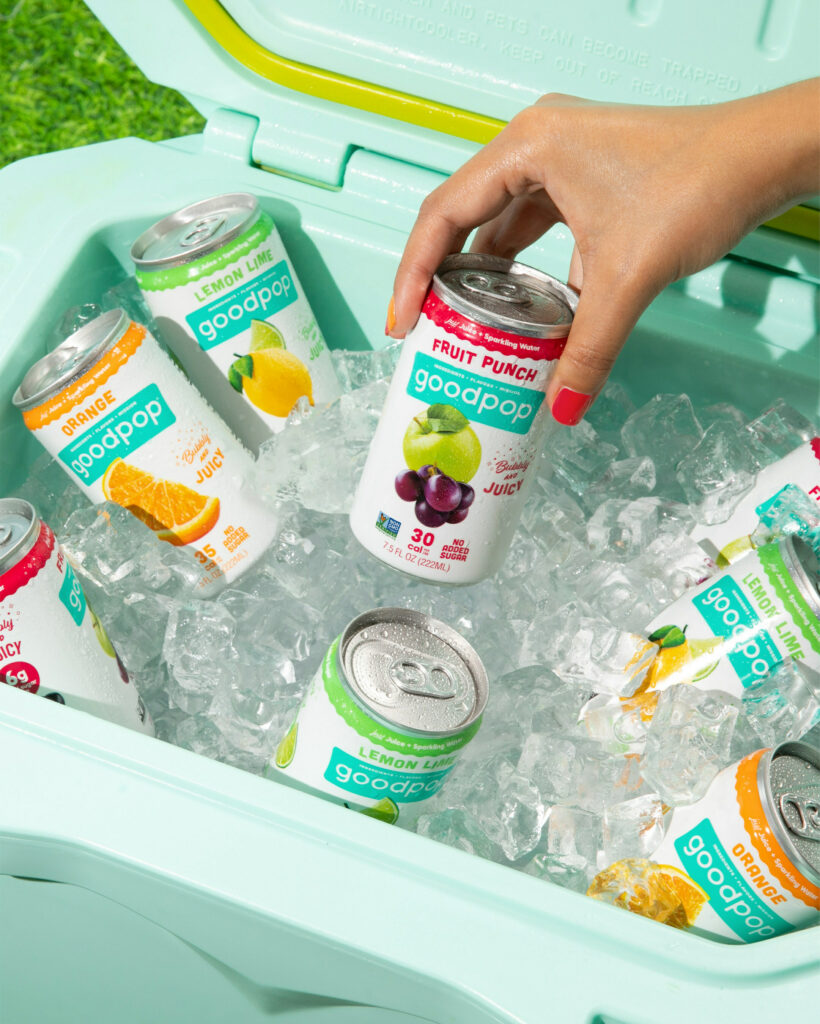 Encouraging better choices
Daniel Goetz, CEO and founder of GoodPop, commented on the launch, saying, "Here at GoodPop we're enabling families to make better and healthier choices by cleaning up and innovating in categories that typically have lots of sugar – from ice cream and freezer pops to now beverages." With total sugar content of 6g or less, these effervescent, flavourful drinks provide a tasty and healthier addition to adult refreshments as well.
But the priority doesn't end with health; it extends to sustainability. "Not only do our Mini Cans have much less sugar than the juice boxes and sodas we're used to seeing in lunch boxes and coolers, we're proud that they are more sustainable by coming in a recyclable can format," added Goetz.
Pioneers in sustainability
Mini Cans are not just a healthier option but a more environmentally-friendly one. Boasting a plastic-free, BPA-free, and recyclable packaging, they reflect GoodPop's commitment to safeguarding the planet. Earlier this year in April, GoodPop made headlines by becoming the first food brand to receive a plastic neutral product certification from 4ocean. In collaboration with 4ocean, GoodPop has committed to removing 500,000 pounds of plastic from the ocean by the end of 2024.
GoodPop's new Mini Cans are an innovation that seamlessly combine health, taste, and sustainability. They represent a significant step in providing healthier beverage choices for families, a need more relevant than ever.
Read also: Alcohol market volume will slow to 1% until 2027
---
Join us at SIAL Paris as exhibitor Join us at SIAL Paris as visitor