WINE SET FOR HEALTHY GROWTH OF 6% ANNUALLY TO 2026, SAYS GLOBALDATA
A new report from London-based analyst GlobalData says that rising disposable incomes coupled with increasing employment rates will propel the demand for wine globally. And Western Europe, which represented the largest region for the wine sector in 2021, will retain its pole position in the coming years, despite economic headwinds.
According to the study, the wine market was worth $321.3 billion in 2021 and is projected to achieve a compound annual growth rate (CAGR) of more than 6% during the period 2021-2026. This as based on a risk-reward analysis of 104 countries to identify 10 high-potential markets by region.
The growth will be welcomed by leading companies in the sector such as volume-driven market leader E&J Gallo, The Wine Group, Constellation Brands, Treasury Wine Estates, and Accolade Wines. However, there will be competition from these players to out-perform that average 6% CAGR, by focusing on higher-growth countries and categories.
Segmentation by regions
Western Europe was the leading wine market in 2021, followed by the Americas. According to GlobalData, the rising employment rate in Western Europe was the key factor behind the sector's growth because it resulted in an increase in spending power and allowed more consumers to enjoy premium wine.
Though the drive to premiumisation remains steady, an example is Pernod Ricard's foray into high-end Provence rosé, European purchasing may take a knock in 2023 as high interest rates feed into the economy, damaging confidence and eroding spending power.
The latest GDP outlook from Goldman Sachs for the year gives big wine-drinking countries like Germany and the UK bad growth outlooks at -0.6% and -1.2% respectively; in fact only sanction-hit Russia does worse at -1.3% among leading economies.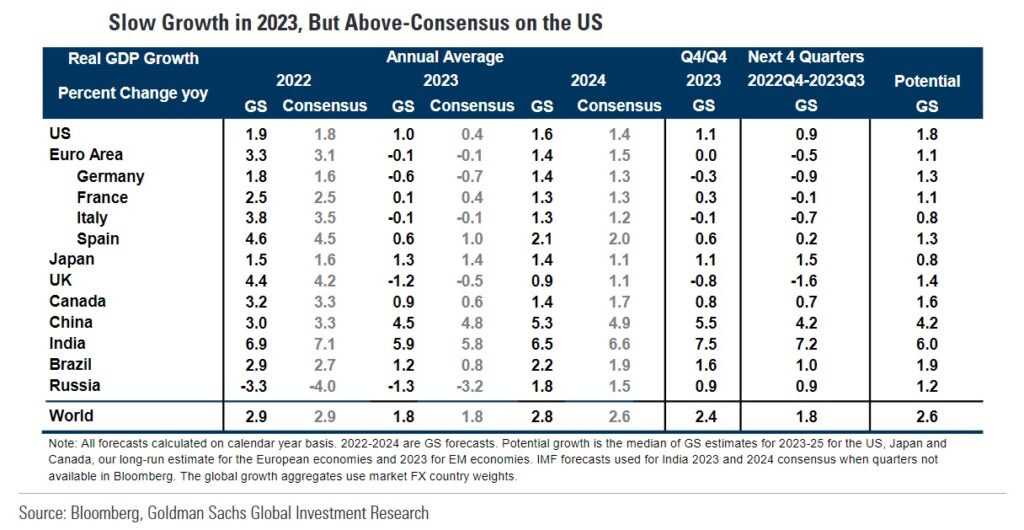 However, other more buoyant regions like North America and Asia-Pacific, notably China, could do some offsetting. The United States is expected to avoid recession and grow by 1% this year, while China is set for 4.5% growth. These Goldman Sachs forecasts are against estimated average global growth of 1.8%.
The key wine categories, by size, are still, sparkling, and fortified in that order. While still wine dominates, fortified wine is projected to be the fastest-growing category to 2026, helped by changes in consumer lifestyle, and the shift towards premium and craft wine that is being seen across the globe. GlobalData commented: "Consumers consider such variants to be less processed and of a higher quality."
Wine market dynamics
As health concerns over the harmful impact of artificial ingredients and chemicals in wine continue to increase, consumers worldwide are beginning to choose wines made using organic fruits, or which are more natural.
GlobalData also maintains that "rising consumer awareness of the impact of alcohol on health and weight is driving demand for wine with low-sugar or low-calorie claims. The analyst added: "The 'clean label' trend, which places emphasis on transparency with reference to the ingredients used, is also growing in the wine sector."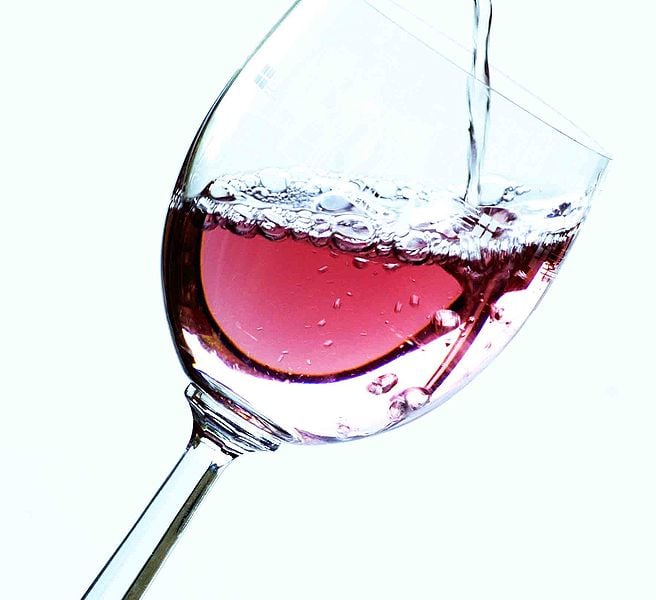 Wineries are increasingly adopting labels with claims such as organic, vegan, sulphite-free, low-sugar, low-calorie, and low-alcohol. There is also the complication of alcohol-free drinks having to show nutritional labelling because they are classified as food products whereas alcoholic wines do not. Consumers are getting used to seeing the former and are looking for transparency and full disclosure as to why regular wines do not have the same labelling. The European Union is looking at the issue.
The convenience factor
Meanwhile, hectic consumer lifestyles have boosted the demand for convenient and easy-to-use pack formats and more shoppers are now on board with the idea of wine in a can or in boxed formats. Manufacturers are also focusing on innovations that can deliver maximum convenience to their customers said GlobalData.
As for distribution channels, hypermarkets and supermarkets make up the leading places to buy wine globally, with the exception of the Middle East and Africa where food and drinks specialists represent the leading channel. Other important channels include convenience stores, and an increasing number of e-retailers such as Drizly in the United States.
The GlobalData wine market research report also provides analysis of the shift in the consumption of wine during the decade 2016-26, at both the global and regional levels, and takes a deep-dive into the 10 highest-potential countries for wine sales in the years to 2026. As well as looking at the opportunities it also examines the key challenges, city analyses, and key regional trends.
---
Join us at SIAL Paris as exhibitor Join us at SIAL Paris as visitor