The drive to extend shelf life ramps up with new high tech packaging
With an estimated 1.3 billion tons of food being wasted each year, wastage is a major problem. One way to reduce food waste is to extend shelf life, and the the most effective way to do this is with clever packaging…
Several companies are working to solve this issue, as well as the science community. We take a look at some of the most recent developments. Firstly, Israeli startup Silo has developed a vacuum-sealed container system that works with Amazon Alexa to extend the shelf life of foods and remind consumers to use stuff already stored in their fridges.
The smart containers include built-in tags which connect to the Alexa devices and track what they are holding. They deliver notifications on when items might spoil, telling the owners when to eat the food before it goes off. It even has a mobile app to manage the fridge while people are on the go.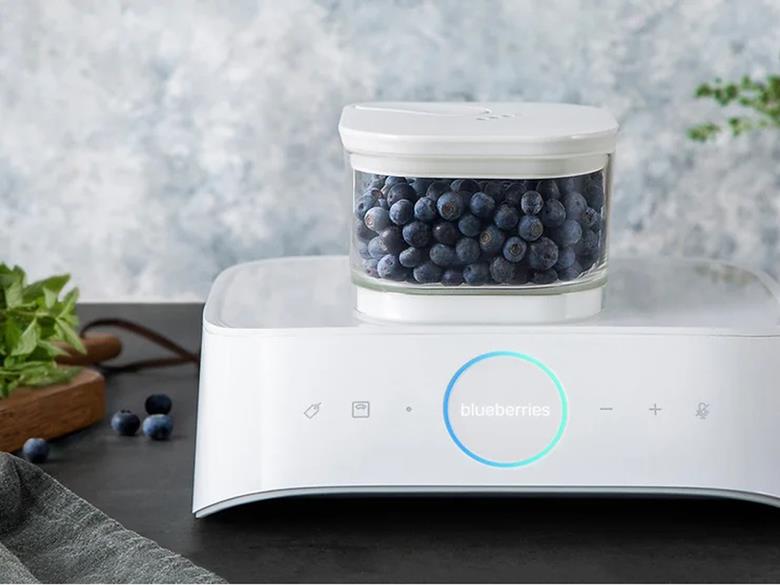 Silo's innovative vacuum-sealing system designed to keep fresh food up to five times longer and reduce food waste. The containers are made from durable, BPA-free Tritan TM plastic which is microwave- and dishwasher-safe.
With an air-tight packaging solution, Progressive is another example with its new Deli Prokeeper storage. The container has a clear attached lid and a silicone insulation seal that keeps air out and locks freshness in. It has a large capacity and measures 11.75 inches long, so you can keep slices of deli meat, cheese, or other perishable foods sealed inside without issue. Plus, it has a grooved bottom which keeps any excess moisture at the bottom of the container away from the food that's stored inside, the company says.
Finally, the iconic Tupperware has recently launched its FridgeSmart range, which promises to keep food fresh and extend shelf life for three weeks longer than it might otherwise last.
Scientific developments
Perhaps more excitingly, scientists from around the world are developing special preparations which can be applied to packaging to keep food fresh.
Researchers from the United States Department of Agriculture, Agricultural Research Service, US Pacific Basin Agricultural Research Center in Hawaii, have developed a bioactive Low-density polyethylene (LDPE) nanocomposite film, which incorporates an active formulation consisting of essential oil and silver nanoparticle to extend the shelf life of stored strawberries.
According to the team, the bioactive LDPE-based nanocomposite film along with γ-irradiation – a process for sterilising and preserving foodstuffs and pharmaceuticals – could be used to preserve fruits for long-term storage by controlling the growth of foodborne pathogenic bacteria and spoilage fungi.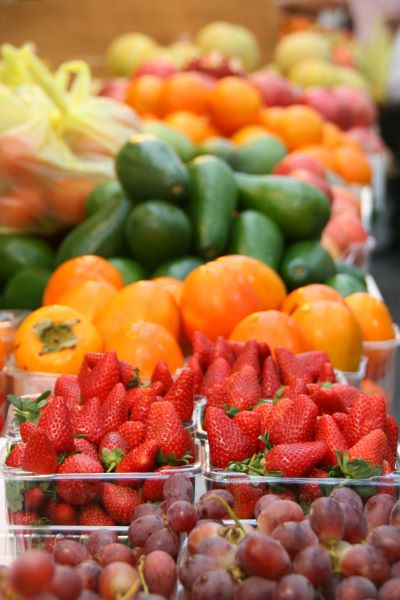 Also in the US, at the Department of Biological and Agricultural Engineering, Texas A&M University in Texas, scientists are working on antimicrobial films which they hope could replace the chlorine-based ones often used currently. This can be harmful to health if accidentally consumed, the study said, so the team is working on poly (vinyl alcohol) (PVA) films with embedded zeolitic imidazolate framework (ZIF-8) nanoparticles
In experiments is was shown that antimicrobial activity against E. coli MG1655 increased (p < 0.05) with the increased nanoparticles concentration. The study is said to contribute to the overall food safety body of knowledge regarding fresh produce and other packaged foods through the development of biopolymeric films with embedded nanoparticles to entrap natural antimicrobials.
In the final innovation we found, scientists from the College of Food Science and Technology, Shanghai Ocean University in Shanghai, China have developed a polylactic acid/polybutylene succinate film, that has been shown in experiments to "significantly prolong the shelf-life of red grapes from 8 to 12 days by delaying the loss of weight, loss of hardness, and reduction in soluble solid content after harvesting".
Further mechanistic study showed that this modified atmosphere film delayed the senescence of harvested red grape, the researchers said. Adding that the phenomenon "was highly related to the lower active oxygen species production and higher antioxidant enzyme activity compared to the non-packaged grape".
For more science and technology news, click here
---
Join us at SIAL Paris as exhibitor Join us at SIAL Paris as visitor