Carrefour becomes first French retailer to gain national anti-waste label for tackling food waste
As Carrefour becomes latest big player to focus on food waste, we shine a light on recent efforts across Europe.
French grocery retail giant Carrefour has become the first French retailer to obtain the national anti-waste label issued by the French government in March to recognise industry adherence to new rules on food waste.
The retailer is just the latest among many governments, retailers and other businesses across Europe who are really taking food waste management seriously.
This drive towards tackling waste is much needed, and some might say, long overdue. Around one-third of all food produced is either lost or wasted each year, according to a report released last month by the UN Food and Agriculture Organization.
The study assessed the emissions of food loss and waste along every link in the supply chain – from the time the food is harvested to when it ends up in landfill or compost. It found that, in 2017, global food waste resulted in 9.3bn tonnes of CO2-equivalent emissions – roughly the same as the total combined emissions of the US and the EU that same year.
One of the UN's Sustainable Development Goals is to halve global food waste and reduce food losses in production and supply by 2030. The new study, published in Nature Food, examines how emissions from food waste can be reduced, with suggestions including cutting meat consumption and composting more food to prevent it going to landfill.
So what initiatives are businesses and governments taking to better manage their food systems so that less food is wasted?
France
Firstly, we'll go back to France, where Carrefour has been issued with a three-star label by auditor Bureau Veritas for its 'exemplary' waste management procedures.
Carrefour aims to increase the number of shops with the 'anti-food waste' certification to 20 by the end of this year as it seeks to reduce food waste by 50% by 2025.
Alexandre Bompard, chairman and CEO of the Carrefour Group, said, "The fight against food waste is at the heart of our commitment to the food transition and our Carrefour 2026 strategic plan.
"It is our responsibility as a retailer to innovate and to involve our partners in this approach, in order to meet our customers' expectations. With this label issued by Bureau Veritas, we are raising the level of our commitments to align them with best practices and we have the ambition to take our entire industry with us in this approach."
UK
In the UK, climate action NGO WRAP and WWF-UK have joined forces with eight of the UK's largest retailers to standardise measurement and reporting of GHG emissions from food and drink, and drive action on cutting the environmental impact of our food and drink.
The Retailer Net Zero CAP (Collaborative Action Programme) aims to take the sector towards Net Zero at the pace needed to meet existing commitments and mitigate the devastating effects of climate change, WRAP said.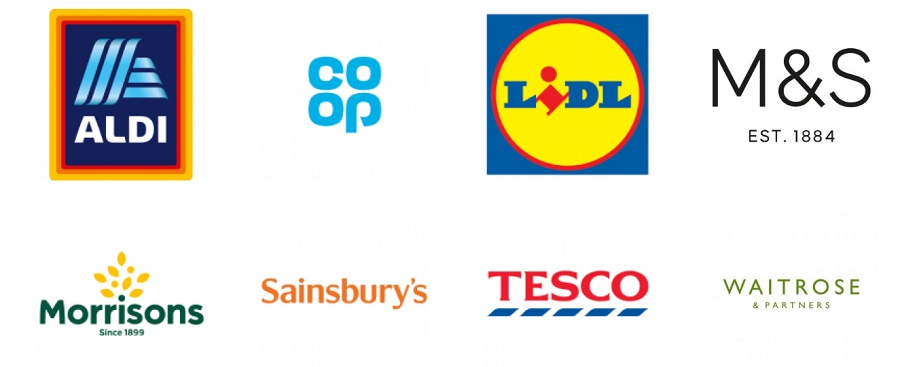 There is currently a range of different approaches and methods used to measure the carbon footprint of food and drink products, resulting in confusion and inefficiencies across the sector. The absence of a consistent methodology is creating an unreasonable burden on producers and suppliers in food supply chains, generating mistrust in environmental reporting data. It blocks meaningful action on reducing the impacts of our food system.
In an unprecedented move of precompetitive collaboration in the highly competitive retail sector, eight leading retailers are coming together with WRAP and WWF to standardise how they measure and report on emissions data. This standardisation will remove an important barrier to the food sector's ability to meet challenging environmental targets, and will increase trust and confidence in using this information to take action on high-impact areas. The collaboration will enable the sector to identify and address challenges that are too big or complex for individual businesses to tackle successfully alone.
The announcement builds upon the pledge to action on climate under the WWF's Retailers' Commitment for Nature group and WRAP's Courtauld 2030 GHG target, which is aiming to achieve a 50% absolute reduction in emissions associated with UK food and drink by 2030.
Additionally, TetraPak has just launched a new report on decarbonising the UK food system.
Called Food positive: driving change to decarbonise the UK food system, the report examines what collectively needs to be done to drive great decarbonisation of our food systems.
Through the course of the research, TetraPak says three clear messages have emerged for how the country can best progress on the issue. These include ensuring businesses take the right steps, using education as a catalyst for change and empowering consumers.
He added that while the efforts of individual organisations is important, "real change will only be driven if we take a holistic approach, underpinned by collaboration between all parts of the food value chain".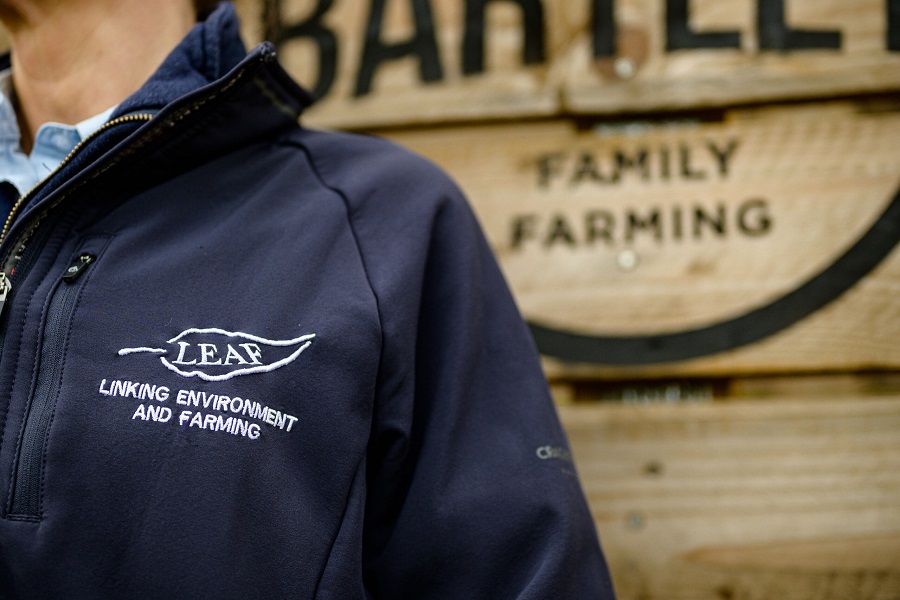 As well as its initiative with WRAP, Aldi is accelerating its sustainability commitments across its entire UK fresh produce supply chain through LEAF Marque certification.
The supermarket is aiming for all its UK fresh produce growers to be LEAF (Linking Environment And Farming) Marque certified by the end of 2023, the company said in a statement.
The system will support Aldi's growers to advance their sustainable farming practices in key areas such as soil and water management, reducing waste, enhancing wildlife and biodiversity, energy efficiency and carbon footprinting.
Liz Fox, corporate responsibility director at Aldi UK, said: "We are committed to reducing our environmental impact wherever possible – including lowering greenhouse gas emissions, reducing waste and increasing our sustainable sourcing – all while offering high quality products at unbeatable prices.
"We are proud to be working with LEAF, which is a significant step in our journey to achieving our ambitious sustainability goals."
Clare Mike, LEAF's Director of Business Development, added: "Retailers have a critical role to play in driving forward and supporting more climate positive approaches to food production. Through LEAF Marque certification, underpinned by regenerative, nature-based farming principles and backed up by our extensive demonstration, technical and education activities, our certified farmers are making significant advances in combating the effects of climate change."
"We are delighted to be working with Aldi and their fresh produce growers. Together, we will continue to raise the sustainability bar, as well as help make more sustainable food choices available to all."
Spain
Finally, in Spain last year, the government drafted a bill to significantly reduce food waste down from the current 1,300 tonnes (or 31kgs per person) currently wasted.
All companies involved in the production and supply of food must plan to reduce waste or they could face fines of up to €60,000 – and up to €500,000 for repeat offenders.
Also included in the bill are measures that will force supermarkets and restaurants to work with local organisations like food banks. Bigger businesses will also have to submit plans for donating food before it passes its best before date, as a priority.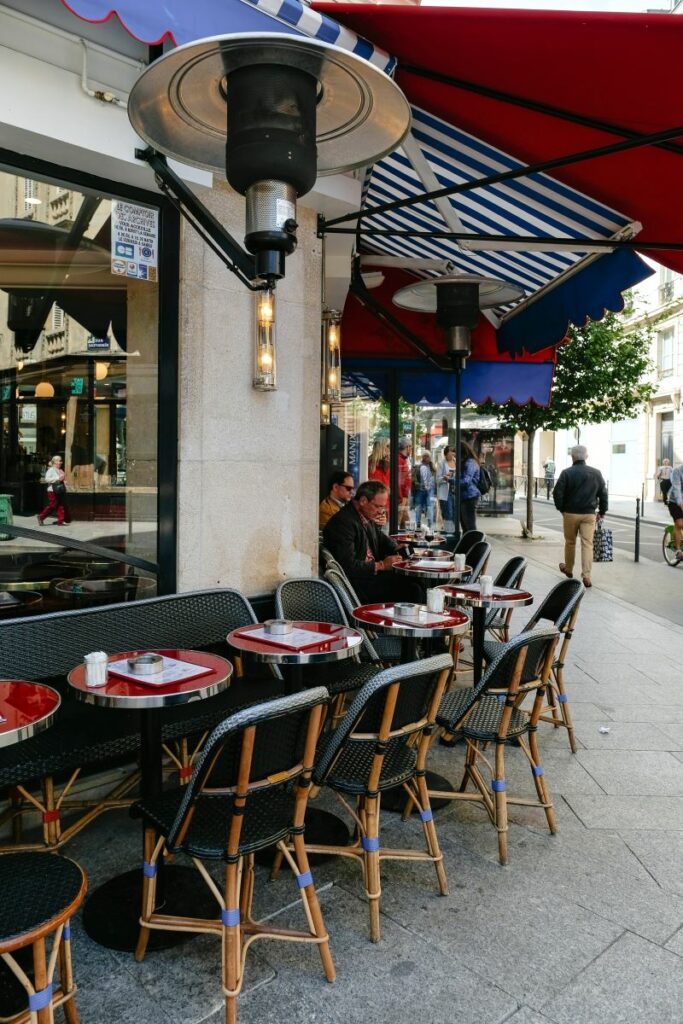 Meanwhile, in bars and restaurants, all consumers will be able to take with them any leftovers that have not been eaten on the premises.
When items are no longer safe for human consumption, the government has said they should first be used for animal feed and then for other industries such as the production of biofuels.
Germany and Italy
As a piece that looks broadly at new developments in food waste management across Europe, we also looked for recent policy changes and initiatives in Germany, Italy and the rest of Europe.
Italy introduced requirements in 2019 for companies at each step of the food supply chain to reduce waste. It has a strong focus on donating or distributing unsold products, incentivising companies to take part with tax breaks rather than fines.
Also in 2019, Germany announced plans to curb food waste by half by 2030. This was aimed not only at end consumers — i.e. customers in supermarkets — but also at companies, organizations, politicians and scientists.
The most important part of the plan was packaging food in smaller quantities – where retailers and manufacturers need to ensure the food could reasonably be eaten before spoiling. Another important factor was "intelligent" packaging that uses special sensors to indicate to the consumer whether a product is still edible. This can be done, for example, with a red-yellow-green traffic light-style system. Around €14 million ($15.9 million) is to be invested in developing the technology.
For more food waste management news, click here
---
Join us at SIAL Paris as exhibitor Join us at SIAL Paris as visitor