Mondelēz looks for the sweet spot in $71 billion cake and pastry sector
The snacking giant is looking to power growth in core categories with iconic brands including Oreo and Ritz, while remaining committed to its mindful snacking campaign
Mondelēz is looking to tap into the popularity of its snack brands with a major push into the global cake and pastry category. Following its success in 2022 with $31 billion in revenue, the snacking giant is confident it can quickly build a very strong leadership position and become a key player in the sector. The company has already carved out a leading position in chocolate, ranking second with 12.7% ownership of the $120 billion industry. And it is even stronger in biscuits, as the market leader with brands such as Oreo and belVita contributing to its 17.2% share of the $111 billion segment.

However, despite more than tripling its cakes and pastries revenues to $1.6 billion last year, it remains third with a 3.2% share in the $80 billion space. A major part of its future growth in this area has come through acquisitions such as Europe's croissant and baked snacks company Chipita and the United States' Give & Go baked goods brand.

Core brands therefore set to be transformed include Oreo, Ritz, LU, Clif Bar, and Tate's Bake Shop biscuits and baked snacks as well as Cadbury Dairy Milk, Milka and Toblerone chocolate. The company is turning to digital with a personalised approach to power growth for its products. This way, it hopes to enable deeper consumer and customer connectivity in both developed and emerging markets.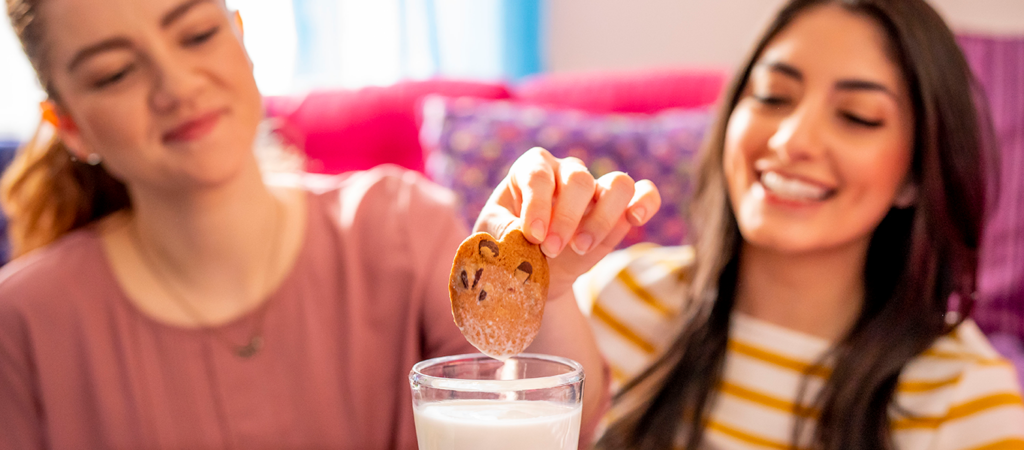 Alongside its growth ambition, Mondelēz is committed to its Mindful Snacking campaign which aims to inspire consumers enjoy the right snacks in a healthier way, so they can savour and feel good about each and every nibble. A major part of this endeavour comes to life in its focus on portion control pack formats.

"We are big fans of Mindful Snacking because it's relevant as more and more people are using mindfulness for well-being and balance," the company comments.
Mondelēz sales and marketing
In February, Mondelēz highlighted how its higher-growth, more focused portfolio is benefiting from accelerated marketing and sales.

Chief Financial Officer Luca Zaramella, and will detail the Company's progress in delivering strong, sustainable growth in core categories; improving commercial operations and performance; and reshaping its portfolio through growth-accretive acquisitions.

Chairman and Chief Executive Officer Dirk Van de Put comments: "By focusing on profit dollar growth, local-first commercial execution, high-return investment and clearly defined incentives, we have step-changed the company's trajectory and we are approaching the next phase of our evolution with acceleration and focus."
Progress against strategy
Mondelēz has reinvented its marketing and sales strategy in the last few years, resulting in strong growth, increased efficiency and improved productivity – enabling the company to further invest in its widely loved brands.

Chief marketing and sales officer Martin Renaud explains: "We have shifted our investment posture in recent years to higher levels of spending supporting a more focused portfolio of purpose-led brands, and it's clear this strategy is paying off. Our marketing and sales transformation has enabled us to demonstrate strong positions in our core categories, driving demand and growing brand loyalty to advance further growth while strengthening cultural relevance in both emerging and developed markets."

Mondelēz revealed three key areas of its strategy to drive sustainable long-term growth:

– Driving focused execution on the Company's key growth initiatives, within its core categories of chocolate, biscuits and baked snacks
– Further strengthening its brands through marketing and sales excellence, advancing digital-enabled personalisation and customer centricity
– Continuing to drive value through growth-accretive M&A in areas where the Company has scale and expertise to drive top and bottom-line synergies
---
Join us at SIAL Paris as exhibitor Join us at SIAL Paris as visitor