UBAMARKET LAUNCHES NEW APP FEATURE TO HELP CONSUMERS SHOP MORE SUSTAINABLY
Ubamarket, a pioneering app in retail technology, has launched a new 'plastic alerts' feature which allows shoppers to scan every product in-store for information on the recyclability of any packaging.
Customers then receive a "sustainability score" at checkout, that shows them where they can easily make changes to shop more sustainably.
Supermarket chains including EuroSPAR, Central England Co-Op and Warner Budgens have already signed up to the app. This move follows a drive by the retail sector to implement new initiatives to improve sustainability.
Among these initiatives is the introduction of Asda launching trials for packaging-free zones, while Sainsbury's has launched a ground-breaking recycling scheme that allows consumers to recycle food packaging that is currently rejected by 83% of local authorities in the UK.
Despite these bold steps, research from Ubamarket has highlighted the magnitude of the challenge faced by supermarkets, that are among all businesses that are obliged to indicate and demonstrate how they will achieve net-zero carbon by 2050, as per the Paris Climate Agreement.
According to a Greenpeace report last year, in 2019 British supermarkets created 900,000 tonnes of plastic waste. However, the initiatives mentioned above show that food retailers are taking the issue seriously, and research suggests that consumers too are behaving more responsibly.
Since the start of the pandemic, the sale of reusable 'bags for life' has increased by 65% since 2017, whilst the production of single-use plastic bags was down 8% on 2018.
Ubamarket also commissioned its own nationally representative research that showcases exactly why environmental awareness has become such a concern for retailers as of late, and justifies the need for retailers to implement mobile technology:
82% – nearly 43 million – of UK shoppers believe the level of plastic packaging on food and drink products needs to be changed drastically
57%, or 30 million, think that plastic pollution is the single greatest threat to life and the environment in modern history
77% of Brits, representing more than 40 million nationally state that, no matter how much they recycle, it is the manufacturers and supermarkets that are causing the most plastic pollution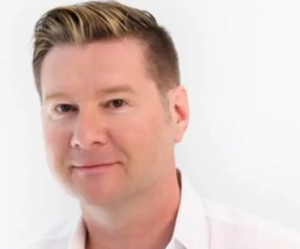 Will Broome, CEO and founder of Ubamarket (pictured left), discusses the importance of sustainability moving forward for Britain's retailers and provides insight into the role of technology in the movement towards a more sustainable future of retail:
"While supermarkets have a long way to go, it is encouraging to see the use of single-use plastics beginning to be reduced in the UK. This is helping us as a society take major steps towards creating a more sustainable future for the food retail sector, and retail across the board. It is imperative that other retailers take heed of this and work quickly to establish their own sustainability goals and action plan.
"Implementing mobile technology, such as that provided by Ubamarket, is one effective way for retailers to get ahead of the curve – not only can it improve in-store efficiency and provide access to useful data for the retailer, but Ubamarket's Plastic Alerts feature allows customers to shop according to the recyclability and environmental footprint of different products, and enables the customer to scan packaging for information on whether it can be widely recycled or not. We have also shown that customers spend 21% more on their shop using Ubamarket's technology, but less of their shopping goes to waste as they purchase more of what they consume most.
"It is my hope that we see more sustainability initiatives in the coming weeks and months, and I would strongly encourage retailers to look into the benefits of mobile technology, for sustainability and increased success."
For more stories on the grocery sector, click here
---
Join us at SIAL Paris as exhibitor Join us at SIAL Paris as visitor