ETHICAL LABELS AND HOW TO BOOST THEIR VALUE ON PACKAGED FOODS
Sweden is at the top of a new ranking compiled by research consultancy Euromonitor when it comes to the potential for using ethical labels to enhance food sales. That will not come as a surprise to many given Scandinavia's widely-perceived image as clean-living and healthy – and home to environmental activist Greta Thunberg.
But there is a twist. According to an author of the July 2021 report, David Ingemar, Hedin, an industry expert on food and nutrition, multiple sources also point to sales of food with ethical labels seeing slower growth in Sweden last year than the total grocery market. Growth of organic produce has also seen a slowdown in recent years.
The ranking/index – which identified the markets with the most potential for companies to communicate sustainability – was based on a combination of results from packaged foods that included the results of Euromonitor's Lifestyle Survey and an updated Environmental Sustainability Index. After Sweden came Denmark and the Czech Republic.
With ethical labels not doing their expected job in driving the packaged foods sector in Sweden, coupled with the slippage of organic foods, could the momentum for sustainability falter? Probably not.
Ethical food labels and sustainability working in tandem
Take the Dutch brand Tony's Chocolonely, now revamped as simply Tony's. Among its many ethical and sustainable claims are to make chocolate 'slave free', being B-corp Fairtrade certified (see video at the end) and "to structurally change and improve the cocoa value chain". But the company's CEO, or chief chocolate officer as he prefers it, Henk Jan Beltman, doesn't stop there.
Criticising attitudes to certain political issues he says: "We'd rather talk about the risks of Covid-19 infections than about why millions of people all over the world take to the streets to demonstrate against extreme police violence and systemic racism." Tony's activism, just like Thunberg's has become popular, is driving sales, and enabling the brand to expand into new channels.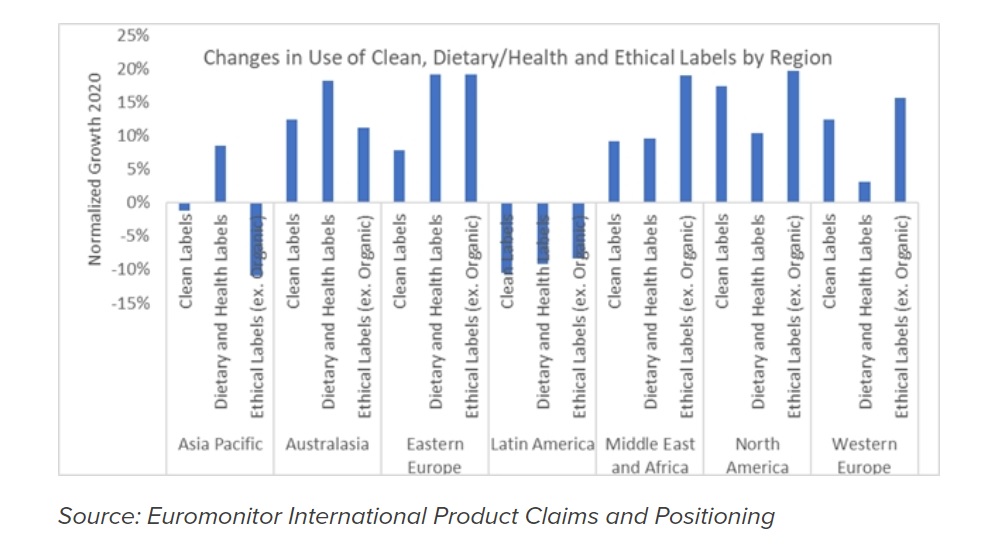 Hedin says of the Swedish situation: "Despite the weakening response from the market, Polarbröd, a key player in bread, still holds sustainability as a core value. The company's 2021 Sustainability Report mentions 'co-workers' 92 times, versus 'consumers' only 21 times. It seems, therefore, that its reason for being self-sufficient on wind-powered electricity or investing in electric transport is primarily to be an attractive employer rather than to benefit sales."
He adds: "In trying to understand why this remains a key priority, apart from, arguably, the convictions of the owners, it is important to note that many Swedish consumers hold sustainability to be a self-evident priority, personally and collectively.
This may reflect the fact that Sweden is a more mature market when it comes to organic food production and green practices in general. Likewise, many Swedes expect sustainability to be hard-baked into the strategies of food producers – organic or otherwise. Rolling back on those commitments could harm consumer perceptions of a brand, and therefore considered too much of a risk.
While Scandinavia's biggest market may be seeing a levelling out of growth in organic produce, ethical labels remain the fastest-growing claim in terms of digital share of shelf. Organic is the top ethical claim in packaged food, but there is plenty of scope to build out, and profit from, a sustainability platform too.
"This requires a holistic approach, says Hedin. "Major food multinationals have a significant focus on launching products in more sustainable packaging. Applying innovative packaging to existing products appears to be low-hanging fruit for brands as it activates the expertise of packaging specialists and brings the synergy of a strong brand."
Greener lifestyles are sought by consumers at all income levels
Developed countries in general are where ethical labels have higher market share. In the US for example figures from Statista put the value of organic packaged food at $15.5 billion in 2020, with 34% of consumers buying more organic food last year than the year before. The Covid-19 pandemic may have accelerated that trend as more people opted to eat healthily to build up their natural immunity.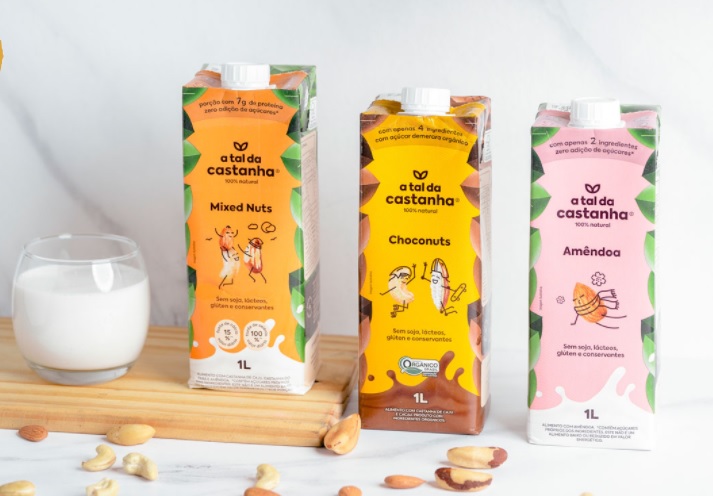 But Euromonitor survey results indicate that in many developing and emerging markets consumers are also increasingly interested in living greener lifestyles and buying sustainably-produced food. Importantly, this is regardless of income or education level.
"Innovative and holistic ethical branding approaches are not out of reach to food companies in developing and emerging markets," says Hedin citing the Brazilian brand A Tal Da Castanha which makes plant-based dairy that is 100% natural. Its claims of 'preferably' organic, nothing artificial and fair-trade farming create an image that sits well with consumers globally who are now highly-attuned to issues like plastic pollution and climate change.
Ethical remains the smallest claim group, while health claims are probably the most important, but also quite highly-regulated. While organic is the leading ethical claim in packaged food (and linked to health), combining it with sustainability offers greater scope for many manufacturers, particularly in emerging market where consumers still lack ethically-positioned foods.
Premium pricing remains a barrier to reaching a wider target group, notes Euromonitor, but the consultancy adds: "Ethical approaches that do not require premium pricing appear to provide the greatest opportunities looking ahead."
---
Join us at SIAL Paris as exhibitor Join us at SIAL Paris as visitor