TESCO AND 500 UK DAIRY FARMERS JOIN FORCES TO HELP SWIFTS AND SWALLOWS
The British countryside might soon see a reversal of fortunes in the numbers of swifts and swallows if a new project between the UK's largest supermarket chain and farmers is successful.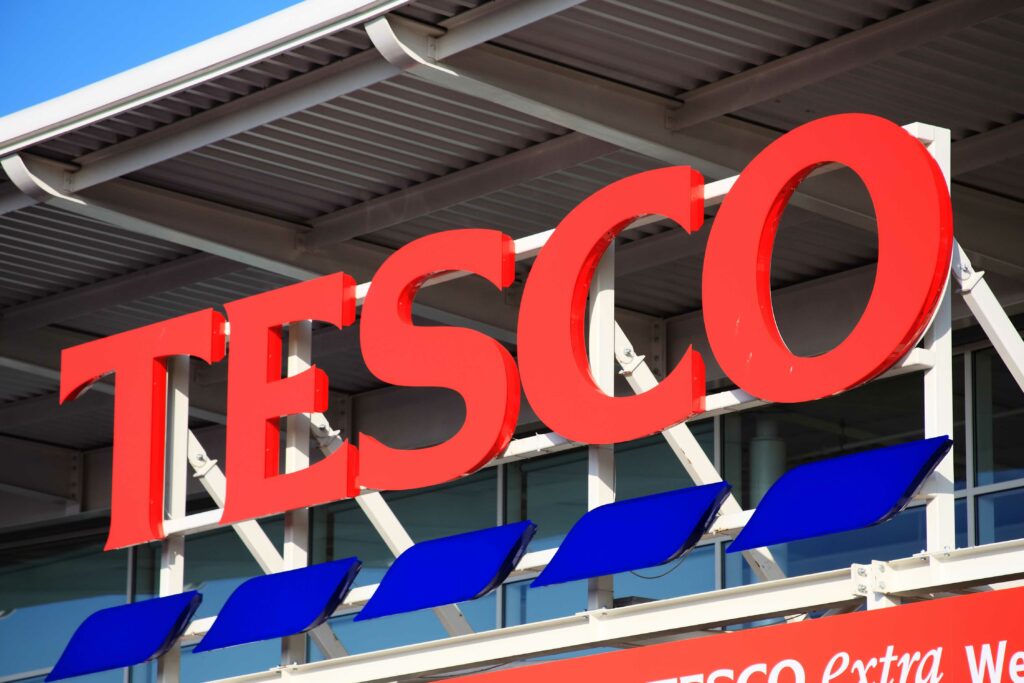 Tesco has started working with its network of 500 dairy farmers to provide safe havens for migratory birds to help boost wildlife biodiversity. In recent years these species, including swifts and swallows – which are all summer migrants that fly 6,000 miles to Africa to raise their young and feed on insects – have been dwindling in numbers.
Part of the problem for their failure to return is due to habitat loss and climate change. According to the Royal Society for the Protection of Birds swifts in particular are struggling. In the UK, breeding numbers have dropped by 57% between 1995 and 2017.
The new initiative, supported by the dairy farmers, is aimed at helping to address the issue through the Tesco Sustainable Dairy Group (TSDG). Members are being encouraged to install 5,000 nest boxes on their farmland – considered to be an ideal habitat for the birds as it provides them with a natural shelter and also the insect diet the need.
Boosting biodiversity for wildlife while helping cows
Dairy farmers Nina and Jon Sigley who look after a herd of 130 cows near Leek in Staffordshire are taking part in the project. Nina said: "We have lots of large hedgerows and corridors dividing our fields where nature can thrive, creating the perfect environment for these protected birds.

"We're installing nest boxes across the farm, focusing on areas where we've spotted swifts, swallows and martins before, so they can return to a place that's familiar. All three species feed off small insects, so we're also making changes to enhance biodiversity. This benefits our cows too by creating a more natural environment with lots of trees and hedges offering plenty of shade – a real bonus."
Working closely with the World Wildlife Fund, TSDG promotes initiatives that support biodiversity across British farms and reduce their carbon emissions, including providing funding for farmers to plant herbal leys (grasslands) in their cow pastures.
TSDG dairy farmers have been providing Tesco and its customers with fresh milk for more than 15 years, and in return, the supermarket guarantees long-term contracts and the financial security they need to invest in making their farms more sustainable.
Tesco agriculture manager Tom Atkins said: "We want to ensure we're doing all we can to continue to support our dairy farmers and help make their farms some of the most sustainable in the world. That's why we're striving to increase biodiversity through initiatives like the swifts, swallows and house martins project."
Tesco and Sainsbury to pay more for milk
As well as its biodiversity efforts, Tesco has also agreed to pay its UK dairy farmers more for the fresh milk they provide. Volatility in the dairy sector has been on the rise, mainly due to rising costs of feed and production. So from 1 July, Tesco will increase the price it pays from 41.59p per litre to 46p per litre. In a statement the supermarket chain said it "hoped the rise will help to address the current unprecedented levels of on-farm inflation".
The latest increase comes after prices were increased by close to 20% earlier this year. The price Tesco pays its TSDG farmers is independently set on a quarterly basis and takes into account inputs such as feed, fuel and fertiliser which, taken together, are meant to arrive at a fair price that reflects the cost of production.
Through the TSDG farmers are guaranteed a stable price no matter what happens in the market so that they can plan for the future and invest in improvements on their farms. According to Farmers Weekly, Tesco rival Sainsbury is also increasing its payments to dairy farmers. Suppliers who are part of Sainsbury's Dairy Development Group will receive higher payments from July which vary depending on the contract they are on.
---
Join us at SIAL Paris as exhibitor Join us at SIAL Paris as visitor