IRELAND'S KERRY GROUP SPLASHES THE CASH – AGAIN – WITH €125M INVESTMENT AT AMERICAN PLANT
The Kerry Group, an Irish food and drink company, has opened an upgraded coatings and breadcrumbs plant in Rome, Georgia, US, after a €125 million investment.
It represents the company's biggest-ever capital investment and, according to the firm, one of the largest ever in the US state's history.
Kerry has been splashing the cash elsewhere in the world, as SIAL Paris Newsroom reported only last month that the firm had inaugurated a plant in Jeddah, Saudi Arabia, at end of investments in the region of more than €80 million.
In a statement, Oliver Kelly, president and CEO of Kerry in North America, who is shown on the left in the photo above, said the recent investments doubled the company's capacity in Rome and made the plant "one of the most advanced and modern food manufacturing facilities in the country".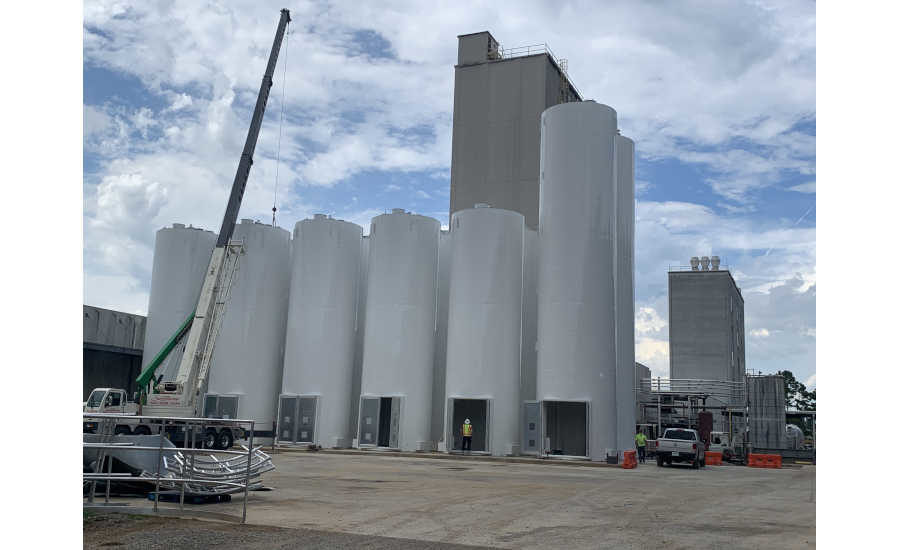 "The increased and changing demand from consumers for tasty, nutritious and sustainable food and beverages is driving accelerated change and reshaping the entire food industry," he added.
"Investing in world-class facilities, such as this one in Georgia, allows us to ensure that we can continually work and co-create with our customers to respond to this changing demand."
The new facility will supply, among other sectors, the alternative proteins industry, reflecting growing consumer interest.

The upgraded plant, which employs more than 250 people, uses only renewable electricity, sends zero waste to landfill and sources locally where possible. Also, materials are received in bulk and energy efficient equipment is widely used.
Headquartered in Tralee in the Republic of Ireland, Kerry was founded 50 years ago and its shares are traded on the stock exchanges in Dublin and London.
---
Join us at SIAL Paris as exhibitor Join us at SIAL Paris as visitor