FOOD SECURITY A PRIORITY FOR CHINA AS IT LOOKS TO INCREASE ARABLE LAND AREA
Food security has become a key issue highlighted by the Chinese government as the authorities look to ensure stable supplies despite upheaval outside the country and the challenges of climate change.
With the world's biggest population – although India is set to take that accolade in the coming decade – China has 1.4 billion mouths to feed and imports more food than any other nation.
China is a heavy net importer of wheat, corn and soybeans, with imports of the last crop in that list being around five times the size of domestic production.
In common with many other nations, China faces difficulties as the war in Ukraine puts pressure on global food supplies. In addition, climate change is a key issue affecting food production domestically.
Extreme weather events, such as typhoons, appear to be becoming more common, potentially posing a challenge to efforts to improve food security.
Northern parts of the country, which have often been major producers of grains, saw their arid areas experience flooding last year, something that impacted yields of vegetables and corn in particular.
Other heavy rainfall events in earlier years have also affected production, and the country's average temperatures have been rising faster than the global average.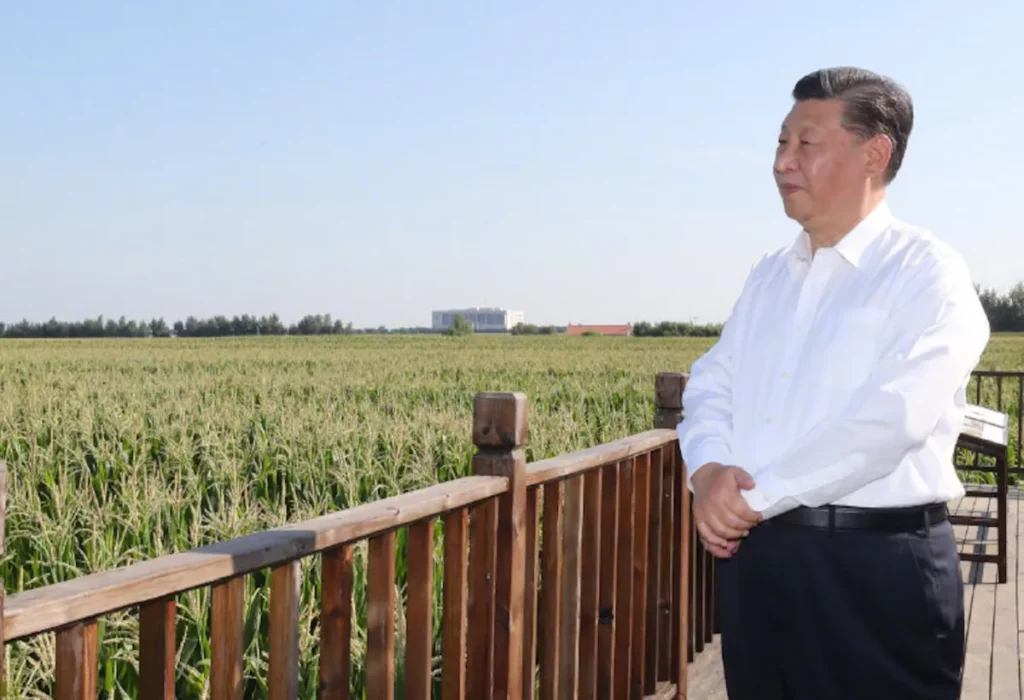 Despite these potential vulnerabilities, the country has improved its rating in long-term measures of food security. In the 2021 Global Food Security Index, a measure released in September last year that looks at the resilience of supplies, natural resources and the safety, quality, availability and affordability of food, China was placed 34th out of 113 countries.
According to a report by the World Economic Forum, China has seen some of the fastest improvements in the world over the past decade in its performance in the index.
In recent weeks, state media have highlighted the country's healthy harvest levels this year, with good wheat yields in particular being a focus of reports.
Last month, for example, the official Xinhua news agency said that the first four months of this year saw the food industry achieve "steady growth in terms of production and sales".
"The value-added industrial output of the agricultural and sideline food processing sector rose 4.7% year on year during this period, according to the Ministry of Industry and Information Technology," Xinhua stated.
"The added value of the food manufacturing sector climbed 4.5% year on year, while that of alcohol, beverage and tea manufacturing sectors went up 9.2% from a year earlier."
State media have also reported that more than 11 million hectares of winter wheat have been harvested, something seen as particularly important given the global rise in grain prices.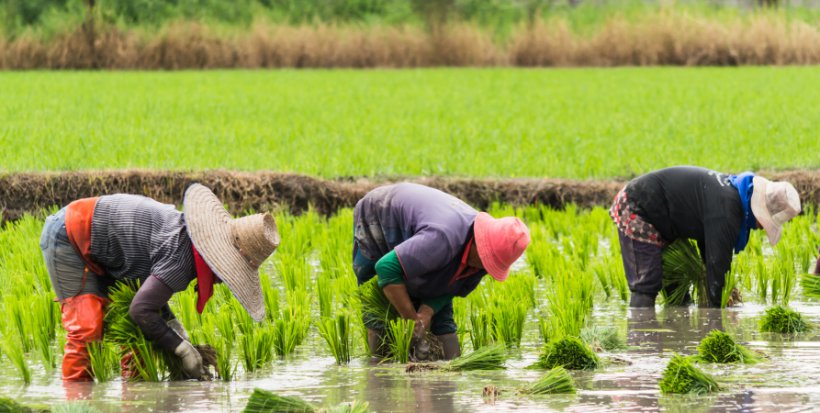 China is aiming to increase production of salt-tolerant rice varieties.
In comments reported by SP Global, JCI China, an agricultural consultancy in Shanghai, indicated that the authorities in China were making significant efforts to bolster production.
To emphasise these food security efforts, in recent weeks the Chinese president, Xi Jinping, has visited rice paddies to highlight the country's domestic agricultural capabilities.
Although the world's largest food importer, China is actually a net importer of rice, and Xi has emphasised the importance of maintaining production levels.
Indeed the country has been testing heavily salt-tolerant varieties of the crop, known as seawater rice, in an effort to boost output in areas often hostile to agriculture.
According to reports, China has an area as large as Egypt where the soil is too saline for most crops to grow, so seawater rice could be key to spreading crop production beyond the 13% of the country that is currently used as arable land.
As it looks to improve food security, Xi has said that the country should also scale up production of other key crops, notably soybeans and oilseeds, according to SP Global.
The country has also become a leader in alternative proteins, as reported by SIAL Paris Newsroom.
As Xi looks ahead to what is expected to be an unprecedented third time as China's head of state, food security is expected to remain a key issue in his in-tray.
---
Join us at SIAL Paris as exhibitor Join us at SIAL Paris as visitor