EU GIVES GO AHEAD FOR €218 MILLION AGRICULTURAL SUPPORT SCHEME IN BULGARIA
The European Union has given the green light to the spending of tens of millions of Euros in Bulgaria to reduce disruption the Ukraine war is having on agricultural production in Eastern Europe.
In an announcement made this week, the European Commission said it had approved a €218 million Bulgarian government scheme to support certain agricultural producers.
A state aid programme, the initiative was approved under the Commission's temporary crisis framework, a measure that allows for specific assistance to be given by governments as a result of Russia's invasion of Ukraine.
There are restrictions on state aid to ensure free and fair competition within the 27-member EU, but these are being loosened, under certain conditions, because of the exceptional circumstances.
Margrethe Vestager, the executive vice-president of the European Commission in charge of competition policy, said in a statement released this week that the agricultural sector had been "hit particularly hard by the increases in energy prices" caused by the Russian invasion.
"This €218 million scheme approved today will enable Bulgaria to support farmers affected by the current geopolitical crisis," she added.
"We continue to stand with Ukraine and its people. At the same time, we continue working closely with member states to ensure that national support measures can be put in place in a timely, co-ordinated and effective way, while protecting the level playing field in the single market."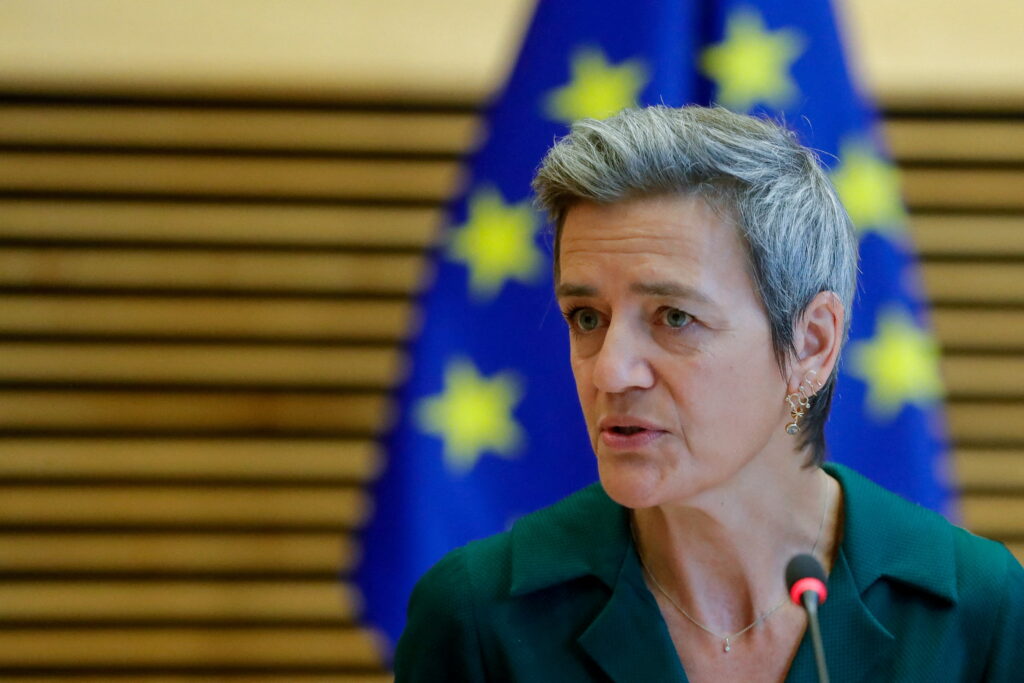 Bulgaria is an important agricultural producer and the sector plays a central part in the country's economy. About 48% of its total area is covered by cultivated land.
Known for its winter wheat, winter barley, corn and sunflowers, Bulgaria has also seen increases in winter rapeseed cultivation.
Worth 426 million Bulgarian lev (BGN), the state aid scheme is, the European Commission's statement said, open to micro, small and medium-sized companies that are primary producers of certain agricultural products affected by increases in the prices of fertiliser, fuel and other inputs caused by the current crisis.
A wide range of agricultural products are covered by the programme, including fruits and vegetables (especially salads and lettuce, okra and courgette), nuts, rose oil and wine vines, among several other categories.
Beneficiaries will be eligible to receive direct grants based on, for example, their number of hectares of agricultural land.
All grants must be handed out by the end of this year and no recipient is allowed to receive more than €62,000 through the programme.
In its statement, the European Commission said that it had concluded that the scheme was "necessary, appropriate and proportionate".
"The overall aid per beneficiary cannot exceed 30% of the eligible costs and – in order to incentivise energy saving – should relate to no more than 70% of its gas and electricity consumption during the same period of the previous year," the Commission statement added.
The Bulgarian authorities have taken other measures to support businesses affected by the surge in energy prices caused by the war in Ukraine and sanctions against Russia, with a stimulus package having been announced in May.
SIAL Paris Newsroom has reported extensively on how the conflict in Ukraine has affected Europe's agricultural sector and on measures taken to reduce the impact.
It was reported in March that there have been calls for the EU's Farm to Fork strategy to be rethought, with some suggesting sustainability goals should be watered down to ensure agricultural production remains high so that countries can strengthen their food security.
Major producers such as France, Italy and Spain are said to see the war as an opportunity to rethink aspects of the strategy that are unpopular with their farmers.
While the war has created great upheaval in Ukraine and cost thousands of lives, the country is, as was reported earlier this month, looking to ramp up its exports of organic products, setting a target of $1 billion (€980 million).
Between 2017 and 2021 Ukraine saw the area of its land allocated to organic agriculture increase by 46%, with 422,000 hectare farmed under organic management last year, before the conflict erupted.
---
Join us at SIAL Paris as exhibitor Join us at SIAL Paris as visitor