HOW SPAIN INTENDS TO IMPROVE TOWN FOOD WASTE REDUCTION
Spain will introduce new food waste reduction legislation in 2023, with big ambitions to combat one of the industry's ongoing issues.
It was reported that in 2020, households in Spain discarded over 1,300 million kilos of food. That is an average of around 31 kilos per person. Furthermore, this represents a financial loss of approximately €250 per person, according to data provided by the Spanish government.
New proposals to boost food waste reduction
As of June 2022, a new law has been drafted with a range of proposals and initiatives to help with the country's food waste reduction.
One proposal asks supermarkets and stores to decrease the price of products that are due to expire. They have also been asked to donate food that will not be used to food banks and social associations.
It has been reported that businesses may even be hit with fines of up to €60,000 if they do not reduce the amount of food waste they produce.
Furthermore, canteens in schools, companies and hospitals have been instructed to turn unwanted produce into new forms of food, such as jams and pastes. If not, it has been asked that they donate the food waste to compost or for animal feed.
Additionally, bars and restaurants across the country have been instructed to offer customers takeaway bags free of charge, so that uneaten food is taken home and consumed instead of discarded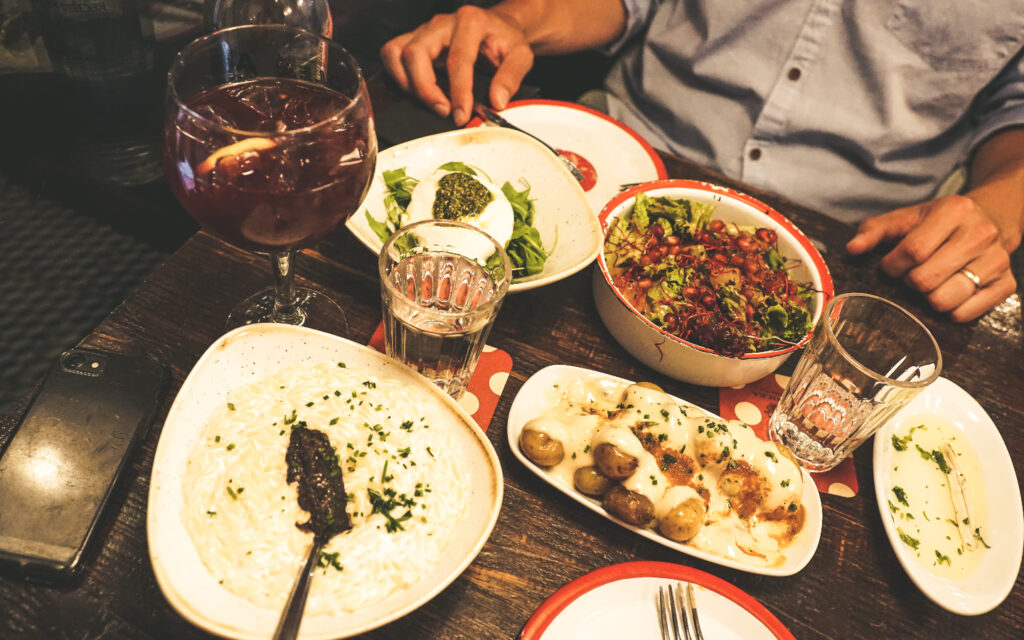 New legislation to take effect next year
Spain's new food waste reduction legislation is predicted to take effect on January 1, 2023. Part of the legislation will ask businesses to create their own initiatives and plans to reduce food loss.
"The prevention of waste has to be the number one priority. Not the donation of surpluses, which is what is read with this law", said Laura Martos, an activist from NGO Enraíza Derechos, which focuses on food waste reduction.
"It is great to donate food if there is a surplus, but we believe that prevention should be the number one priority."
Luis Planas, Spain's Minister for Agriculture, Fisheries and Food, said a driver for the new laws was the Prevention of Food Loss and Waste initiative in the European Union. He also said timeliness was an important driver for the new legislation: "we are currently talking about a potential food crisis and the need for food production in the world".
Planas has explained that of the 20% of food losses along the chain, 40% occur at retail or household level. This is why raising social awareness of the problem is one of the main factors of the new law.
Specific legislation to improve town waste reduction
The Spanish government has decided to allocate €176.5 million to autonomous communities and cities across the country to improve town waste management.
Of the money allocated, €175 million is provided by the Recovery, Transformation and Resilience Plan. The other €1.5 million is provided by the Ministry of Ecological Transition and Democratic Challenge.
The Minister for Territorial Policy and Government Spokesperson, Isabel Rodríguez, said that the funds will be used by the regional governments to improve food waste reduction treatment, collection and recycling facilities. Rodríguez also noted that 47% of the funds will be used for the collection and separation of waste and its subsequent reuse.
Spain pioneers with food technology
The food technology sector has found an innovative European hub in Spain. The country was ranked the fifth in the continent for most investments in the sector in 2021. As a result, there are reportedly over 400 startups working within the food technology space, according to data provided by the Foreign Trade Institute.
2021 was a big year for food technology in the country. Funding of the aforementioned food technology projects increased by 220% when compared to 2020, with a total of €695 million in investment.
---
Join us at SIAL Paris as exhibitor Join us at SIAL Paris as visitor