WRAP INITIATIVE SAVES 250,000 TONNES OF FOOD WASTE FROM LANDFILL
Food and drinks businesses in the UK have saved 250,000 tonnes of food, worth £365 million from going to landfill, according to the Annual Progress report for the UK's Food Waste Reduction Roadmap from the food waste reduction charity WRAP and the Institute of Grocery Distribution (IGD).
The 267 businesses involved – which represent around 60% of UK food industry turnover – have achieved a 17% reduction in food waste, described as 'impressive' by WRAP.
The Roadmap calls on businesses to implement a 'Target, Measure, Act' strategy, and to commit to measure food surplus and waste in a consistent way, share what they've learnt and act to reduce their own food waste, and that of their suppliers and customers.
This contributes to international efforts reported today in the SDG Target 12.3 on Food Loss and Waste: 2021 Progress Report, by the international Champions 12.3 group.
The Champions 12.3 report describes the world as being 'woefully behind' where it needs to be if it is to halve food loss and waste by 2030. The UK has been tackling this issue since 2007 and is over half way towards SDG 12.3. Today's report highlights key progress across the UK supply chain, from farm to fork.
According to WRAP, the issue of climate change cannot be fixed without first addressing the food system.
With only weeks until global leaders meet for COP26, now is the time to bring the issue of food waste to world attention, a press release stated. WRAP and IGD are calling for greater focus over five key areas:
• More businesses to get involved in Whole Chain Plans (toolkit available here).
• More businesses to publicly report their food surplus and waste data in a manner compliant with the Roadmap.
• Greater efforts to quantify and reduce food surplus and waste on farm.
• Deeper engagement with the hospitality and food service sector to gain better quality food waste data – enabling progress to be monitored for businesses and the sector.
• Roadmap supporters to support and promote Love Food Hate Waste and the Food Waste Action Week 2022 (March 7th – 13th) by engaging their customers and staff.
However, against the backdrop of COVID-19 and other disruptions to businesses, progress continues to be made:
• 267 businesses and 47 supporting organisations have now signed up to the Roadmap; an increase of 25% in committed businesses versus September 2020.
• Businesses implementing Target, Measure, Act increased by 36 to 207, which represents more than 85% of large businesses committed to the Roadmap – the equivalent of approximately a third of all large food businesses in the UK.
• Retailers, producers and manufacturers providing multi-year data reduced food waste by 17% compared to their baselines (with a 13-15% reduction in waste per tonne of food handled, showing how these businesses are becoming more efficient).
• These businesses were between them responsible for 251,000 tonnes of food waste reduction, which prevented the waste of £365 million of food, and potentially the production of over 670,000 tonnes of GHG emissions.
• Roadmap businesses generated 90% of the increase in UK food redistribution between 2018 and 2020, saving 26,000 tonnes more food in 2020. This food had a value of over £50 million and would have provided the equivalent of over 60 million meals.
David Moon, director of collaboration and change at WRAP, said: "The high financial value of food saved by Roadmap businesses illustrates the importance of measuring and managing food that gets wasted. Given current commercial pressures on food businesses, this should be on the agenda for every CEO and Finance Director. Governments have said they will consult on making the reporting of food waste mandatory; I would encourage businesses to get ahead of policy and reap the rewards of adopting good practice. Moreover, this is a practical and cost saving way of contributing to corporate targets for reducing whole chain GHG emissions."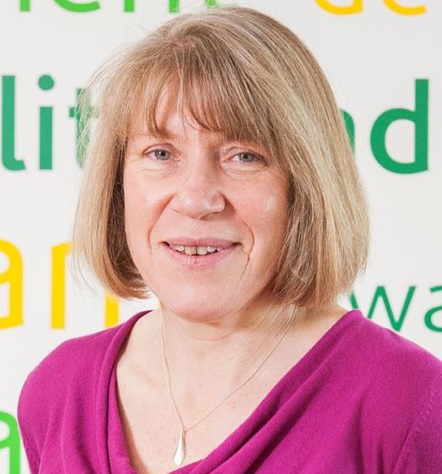 Susan Barratt, CEO of IGD, added: "Against a hugely challenging backdrop, the Food Waste Reduction Roadmap has continued to make significant progress in 2021, demonstrating the enormous appetite our industry has to drive positive change and be a force for good.
"As well as the environmental and social imperative for businesses to reduce their food waste, there's also a compelling business case. Driving efficient supply chains and reducing waste should be a priority for businesses; it makes financial sense, helps communities, and is a key way businesses can deliver Net Zero climate targets.
"At IGD, we have an ambition to accelerate progress towards a sustainable food system; with COP26 just weeks away, now more than ever it is crucial we continue mobilising the food and consumer goods industry to tackle climate change and reduce food waste."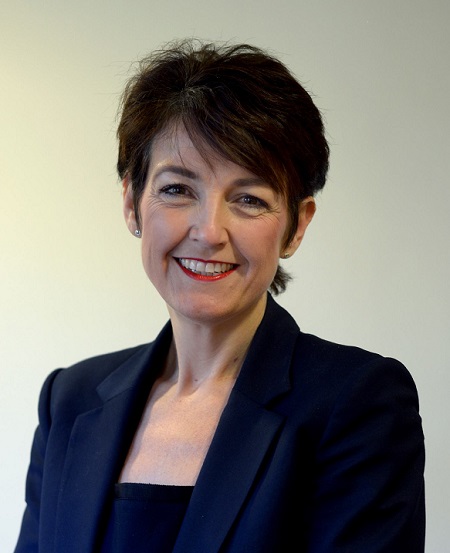 Resources and Waste Minister, Jo Churchill said: "Food waste is one of our biggest environmental challenges and the UK is leading the global effort to reduce it by 50 per cent by 2030.
"I am pleased to see the Roadmap is having such a significant impact on food waste reduction and I applaud those businesses taking strong action to tackle this key issue.

"It's vital that we go further, which is why we are committed to consulting on mandatory food waste reporting for businesses. By working together with businesses we can make our food industry more sustainable, and measuring and reporting is the first crucial step."
For more stories on food waste and food waste reduction, click here
---
Join us at SIAL Paris as exhibitor Join us at SIAL Paris as visitor