PRICE AND VARIETY VITAL FOR PLANT-BASED FOODS TO BOOM REPORT REVEALS
Innova Market Insights, in partnership with ProVeg International, the University of Copenhagen and Ghent University in Belgium, surveyed 7,500 consumers across 10 European countries about their views on plant-based foods.
ProVeg International's Vice President Jasmijn de Boo said: "The survey suggests tremendous potential for plant-based foods in Europe and gives a green light to all relevant players in the field to develop more and better products.
"Consumer demand for alternative proteins is growing at a remarkable rate, with no end in sight."
The survey, carried out as part of the EU-funded Smart Protein project, asked people about their eating habits, what plant-based food options were available, whether they trusted them and how they wanted the sector to evolve.
Almost half of the respondents said they had already taken steps to reduce their meat consumption, while 40% said they were planning on doing so in the near future.
Dairy products were also in the firing line, with three in ten people saying they planned on scaling back their daily consumption.
A similar number also said they were keen to swap dairy and meat products for plant-based alternatives, which are seen as healthier and better for the environment.
The vast majority of people (90%), who consume plant-based products are neither vegetarian nor vegan, rather they are flexitarian, meaning they are keen to reduce their meat consumption.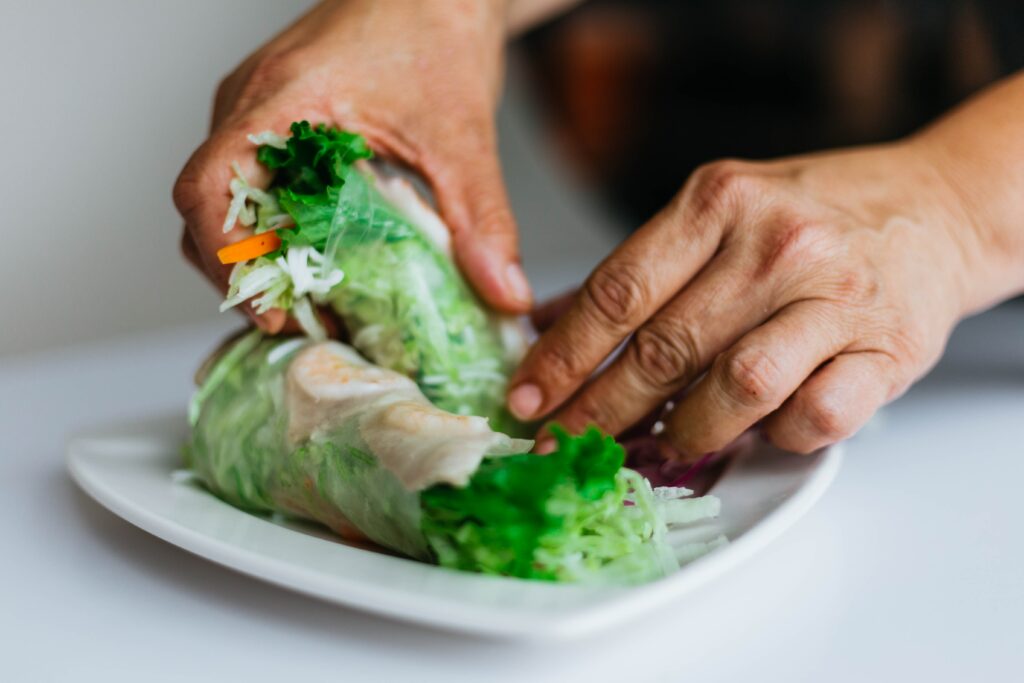 Flexitarians were found to be more trusting of plant-based foods than others, with 60% believing they had been accurately labelled.
But around half also complained there weren't enough veggie options in supermarkets and restaurants for them to chose from, and that plant-based food alternatives were generally speaking, too expensive.
In particular, they expressed a desire for affordable alternatives to plant-based poultry, beef, salmon, tuna and cheese offerings, in particular.
The survey was answered by 7,500 people across Austria, Denmark, France, Germany, Italy, Netherlands, Poland, Romania, Spain and United Kingdom.
Austria was the country where consumers were most likely to swap meat products for plant-based alternatives, while Spain and Germany showed the greatest appetite for dairy free cheese.
Some major supermarket chains like Aldi have been quick to capitalise on peoples changing dietary preferences and launched their own veggie or vegan line of foods.
Aldi Nord's business unit director Christoph Georgius said: "The survey underlines one of the key trends of our time and confirms us in defining plant-based foods as a relevant topic for Aldi Nord."
Taste and happiness remain the biggest drivers when it comes to purchasing plant-based foods, especially for flexitarians, according to project's previous research.
At the same time, freshness, the number of additives and price are also important considerations, which could prove vital for the sector's continued growth.
Consumers have been looking to cut back on dairy and meat products for some time, according to Innova Market Insights, which has been tracking the rise of plant-based foods and beverages for many years.
The global plant-based food market is expected to reach $77.8 billion USD dollars in 2025, with forecasting the market will have more than doubled by 2030.
Already two years ago, the company's global consumer survey found there was a growing appetite for products which addressed concerns around health and sustainability.
As Vinciane Patelou, director of the European Plant-based Foods Association (ENSA) said: "European consumers' appetite for plant-based foods is here to stay, as shown by the number of Europeans who say they want to eat more plant-based alternatives to dairy and meat in the future."
This represents an opportunity for both the sector's main players and new comers to branch out with new types of product, ranging from convenience foods to gastronomy.
More innovative sources of protein and finished products are therefore needed to meet Europe's growing demand for plant-based foods and beverages.
---
Join us at SIAL Paris as exhibitor Join us at SIAL Paris as visitor