Ethical food market to near $200 million by 2027
The global value of the ethical food market is set to soar in the coming years. From a value of nearly $134 million in 2022, it is forecast to close 2027 with sales of $198.5 million according to a new report by ResearchAndMarkets.
Called Ethical Food Global Market Opportunities And Strategies To 2032, the report says that this sector has experienced a compound annual growth rate (CAGR) of 6.0% since 2017. However, that will step up to 8.2% between 2022 and 2027 to deliver a near $200 million market before moderating to a CAGR of 7.1% from 2027 to reach just over $280 million by 2032.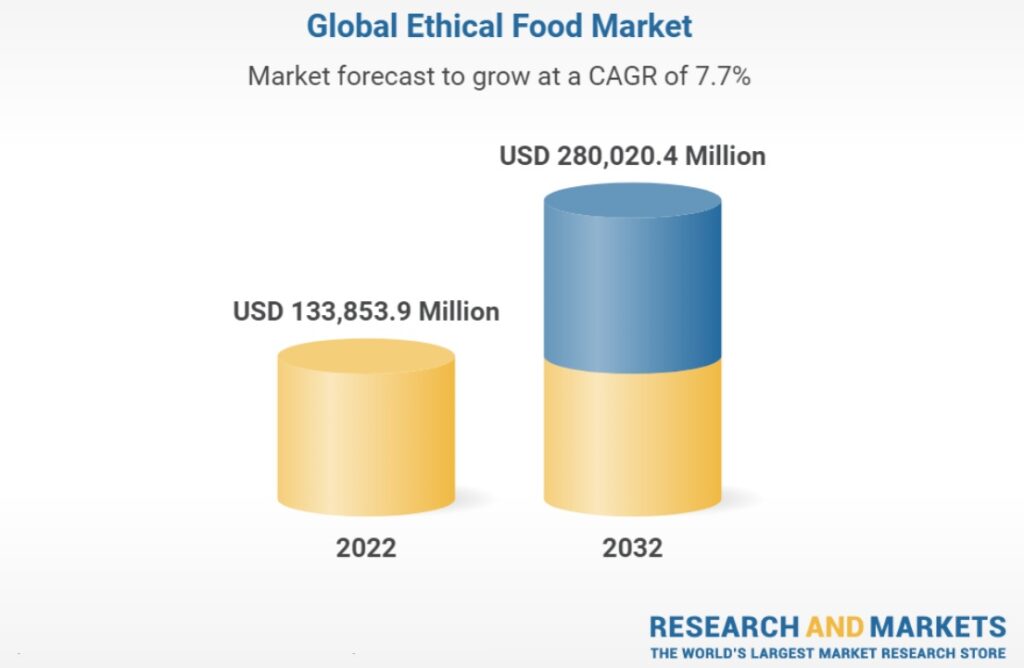 According to the authors, past growth has resulted from increasing environmental concerns from consumers, demand for fairly traded products which has been encouraged by organisations like Fairtrade, and strong economic growth in emerging markets, which has led to a growing middle class becoming more selective about what they buy and eat.
"Going forward, government initiatives, demand for sustainably packaged food and increasing investments will drive growth," the report said. However it warns that the high cost of ethical food could be a factor that could hinder its development in the future.
Several segments and distribution channels
Ethical foods can be divided by type into organic and natural, Fairtrade, free range, animal welfare friendly, and environmentally responsible and sustainably produced. The organic and natural market was the largest segment, accounting for 40.2% of the total in 2022. It is also expected to be the fastest-growing segment in the ethical food market at a CAGR of 8.5% between 2022 and 2027.
The report looks at distribution, split into the online and offline channels. The offline market is the larger of the two, accounting for 63% of the total in 2022. While online is expected to be the faster-growing segment in the future, it is not likely to become the main distribution channel any time in the next five years.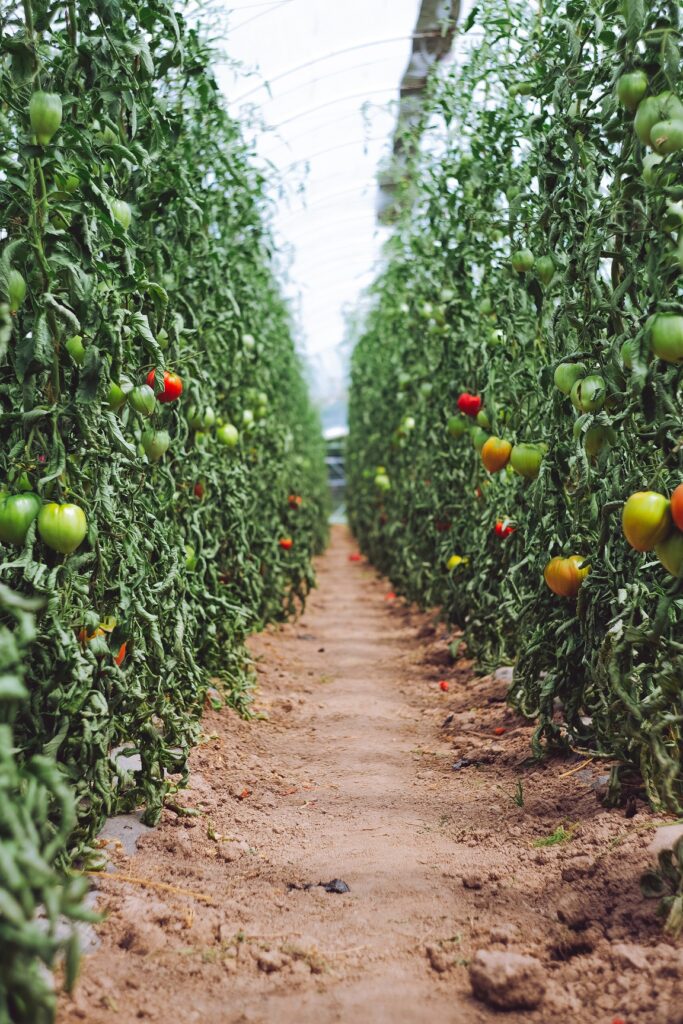 On a regional basis, North America is the largest market for ethical food consumption, accounting for 44% of sales in 2022. It was followed by Asia Pacific, and then Western Europe and other regions. Looking ahead, Asia Pacific, led by large markets like China and India will become the fastest-growing region followed by North America with respective CAGRs of 8.7% and 8.3%. Trailing them will be Western Europe and South America with CAGRs close to 8% each.
An M&A opportunity
The ethical food market remains fairly fragmented with a large number of small players. The top 10 competitors made up to just 13.7% of the total market in 2021 which means there is the likelihood of mergers and acquisitions in the future.
According to ResearchAndMarkets, Switzerland's Nestlé is the largest player with a 2.90% market share, followed by PepsiCo with 1.94%, Kraft Heinz with 1.70%, General Mills with 1.55%, and Danone with 1.40%. The rest of the top 10 consist of: United Natural Foods, Arla Foods, Hain Celestial Group, Kellogg's, and Organic Valley.
The top opportunities in the market will arise in the organic and natural segment, which will gain almost $27 million in global annual sales by 2027. They will come mainly in the offline channel and primarily in the United States where innovation is high.
Strategies for growth are based around current market trends including sustainable packaging to reduce the use of plastics; a focus on mergers and acquisitions to strengthen competitive market positions; reducing greenhouse gas emissions; leveraging artificial intelligence to track nutrients and water levels; and improved transparency in supply chains.
Player-adopted strategies in this market will include strengthening business operations through strategic acquisitions; new joint ventures and partnerships; expanding product portfolios through the launch of innovative products; and strategic investments.
The report suggests that to take advantage of the opportunities in the coming years, players in ethical food manufacturing should expand in emerging regions while remaining focused on their developed bread-and-butter markets; maintain competitive pricing; leverage social media; target local stores to spread awareness; gain prime shelf positions in-store; and focus on urban populations.
---
Join us at SIAL Paris as exhibitor Join us at SIAL Paris as visitor