WHOLE FOODS OPENS 3 STORES IN AUGUST AND ADDS FIRST COHORT IN NEW ACCELERATOR PROGRAMME
Whole Foods Market, owned by online giant Amazon, opened its latest store in the greater Grand Rapids area of Michigan last week, adding to an earlier August launch in Pittsburgh, and will be followed by a new store in Culver City, California on 31 August.
These latest US units join more than 500 stores in the United States, Canada and the UK as demand for natural and organic foods has continued to rise. As the first certified organic grocer in America, Whole Foods Market has been leading the sector, and Amazon has also kept the brand in the tech fast lane. Last year, it deployed Just Walk Out technology at two test stores, and in July it introduced the first Dash Cart to a Whole Foods branch in Massachusetts.
Whole Foods Market has also announced the first cohort of brand participants in the company's Local and Emerging Accelerator Programme (LEAP). LEAP seeks to create win-win partnerships with organic and wellness suppliers, by providing mentorship, education and possible financial support to promote businesses that are seen to have high potential.
Will Betts, vice president of local merchandising at Whole Foods Market, said: "We look forward to sharing valuable insights into marketing best practices, strategy and channel development to help expand the cohort members' brands while preparing to introduce their products to Whole Foods Market shoppers."
A long list of prohibited ingredients
Across all new Whole Foods stores, they must stick to rigorous quality standards and these include the prohibition of hydrogenated fats, high-fructose corn syrup and more than 230 flavours, colours, sweeteners and other ingredients commonly found in foods. In addition to foods, the company bans more than 180 commonly used ingredients, including phthalates and parabens that can be found in beauty and body care products which are also part of the range.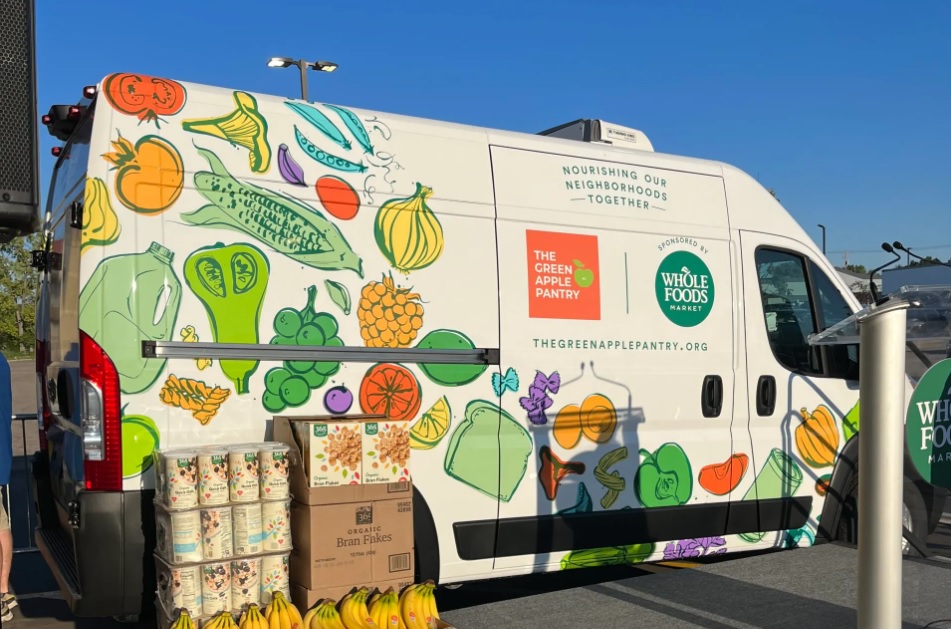 At the new Grand Rapids store, there was also a week-long campaign (just ended) when Whole Foods Market matched 100% of proceeds from any local product purchased in-store, up to $5,000, to benefit Green Apple Pantry – a charity that aims to provide people in need with healthy food – which has received a food truck through the scheme. From 6-9 September, Whole Foods Market will also donate 1% of each day's total sales to benefit four local schools in the Grand Rapids and Kentwood areas and will provide additional support for local non-profit organisations.
Ten newcomer brands
Meanwhile, the LEAP programme's initial cohort of 10 participants will have the opportunity to become Whole Foods Market suppliers and gain placement on the shelves of their home city stores. The first brands taking part are:
* Buns Bakery: A traditional Israeli-Jewish bakery based in Providence, Rhode Island, offering artisanal, crafted babka, challah and rugelach featuring both traditional and seasonal flavours in the product lines.
* CHKP: The Brooklyn, New York company creates non-dairy products with chickpea as the hero ingredient.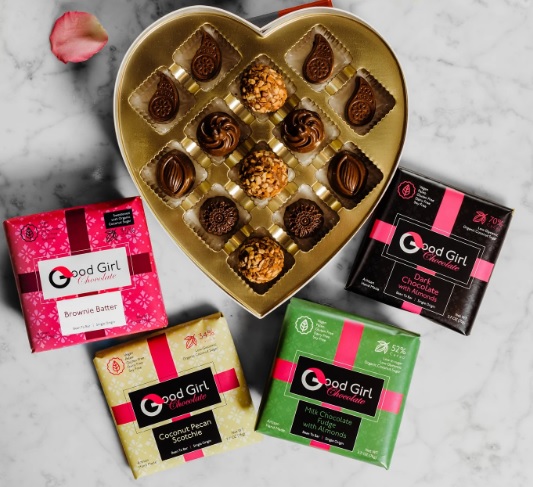 * Coyotas: A Mexican-American tortilla company based in San Diego, California led by co-founder and chief innovation officer, Janet Flores Pavlovich that uses grain-free, gluten-free ingredients.
* Good Girl Chocolate: Oklahoma City-based founder and medic, Tabatha Carr, built the brand while on a personal life transformation. The gluten- and soy-free bean-to-bar chocolate is sweetened with coconut sugar.
* Numa: Numa founders Joyce Zhu and Jane Xie drew from their heritage to bring taffy and peanut candies inspired by traditional Asian recipes to Fallsington, Pennsylvania. Numa means daughter and mother in Chinese, representing the relationship between the two women.
* Onana Foods: Gluten-free and plantain-based tortillas, with recipes tested for two years before launching.
* Pizzazza: Bellingham, Washington-based Pizzazza got its start as a pizzeria with a focus on locally grown and produced ingredients, and then extended to a line of frozen pizzas.
* Tangles & Beyond: These haircare products – from whipped shampoos formulated with rose kaolin clay to conditioners infused with sea buckthorn – went viral on Instagram allowing the Hattiesburg, Mississippi, to expand.
* THEO's Plant Based: The Chicago-based company's line of beet jerky supports farmers who prioritise soil health and helps people eat more vegetables by creating chef-driven, vegetable-forward foods.
* Vamigas: A skin care brand made from Latin America natural ingredients like rosa mosqueta, based in Alamo, California.
Betts commented: "Whole Foods Market has long been committed to supporting small, local and emerging producers, and LEAP enhances our ability to strengthen our relationships with local brands and elevate our product selection for communities across the country."
---
Join us at SIAL Paris as exhibitor Join us at SIAL Paris as visitor