WORKER SHORTAGES LEADING TO FRUIT AND VEGETABLE WASTAGE AND CALLS FOR VISA RULES TO BE RELAXED
Labour shortages are causing significant difficulties for food growers, often leading to large amounts of produce being wasted.
A complex mix of factors is leading to recruitment shortages on farms and in the food-processing sectors in countries including the United Kingdom and Australia.
In the UK, the National Farmers Union (NFU) said survey respondents reported that £22 million (€26.06 million) worth of fruit and vegetables were thrown away in the first six months of this year.
Given that the results of its survey cover about one third of the UK horticultural sector, the organisation estimates that the total amount of waste because of labour shortages from January to June 2022 was £60 million (€71.07).
In a statement, Tom Bradshaw, deputy president of the NFU, described the wastage as "a travesty", adding that it was happening at a time when a lack of rain and high temperatures had made life extra difficult for growers.
"Every crop is valuable, to the farm business and to the people whose plates they fill," he said. "We simply can't afford to be leaving food unpicked."
Farms in the UK have struggled to recruit British workers and in recent years have relied significantly on labour from continental Europe, particularly Eastern Europe.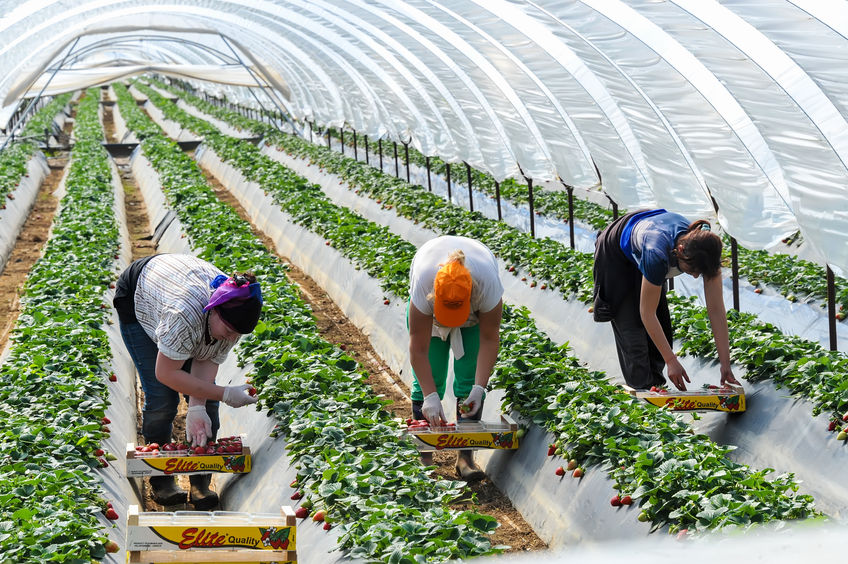 This European recruitment has become harder because of restrictions on free movement resulting from the UK's departure from the European Union.
More broadly, the UK has a high level of vacancies across many sectors, with areas such as hospitality and social care among the other industries also having staff shortages.
Unemployment levels are relatively low, so the UK does not have a large pool of people looking for jobs that farms, pubs, restaurants, care homes and other businesses can recruit from.
Since the pandemic, many people have retired early, while there has also been a large increase in the numbers not working because of ill health, particularly mental health issues.
Some farmers have reported taking land out of production because staff shortages mean they will have difficulties in finding the workers needed to harvest and process the produce.
The NFU has called for more visas for foreign workers to be made available through a British government programme called the Seasonal Workers Scheme. Around two-thirds of workers were recruited through the initiative, according to the NFU.
"This survey has demonstrated just how crucial it is for fruit and veg growers to have access to the workforce they need," Bradshaw added.
"Expanding the Seasonal Workers Scheme will play a vital role in enabling that access and ensuring that we don't see this devastating level of food waste next year."
According to the NFU survey, 40% of growers are losing crops because of labour shortages, while on average recruitment this year is 14% down on its intended level.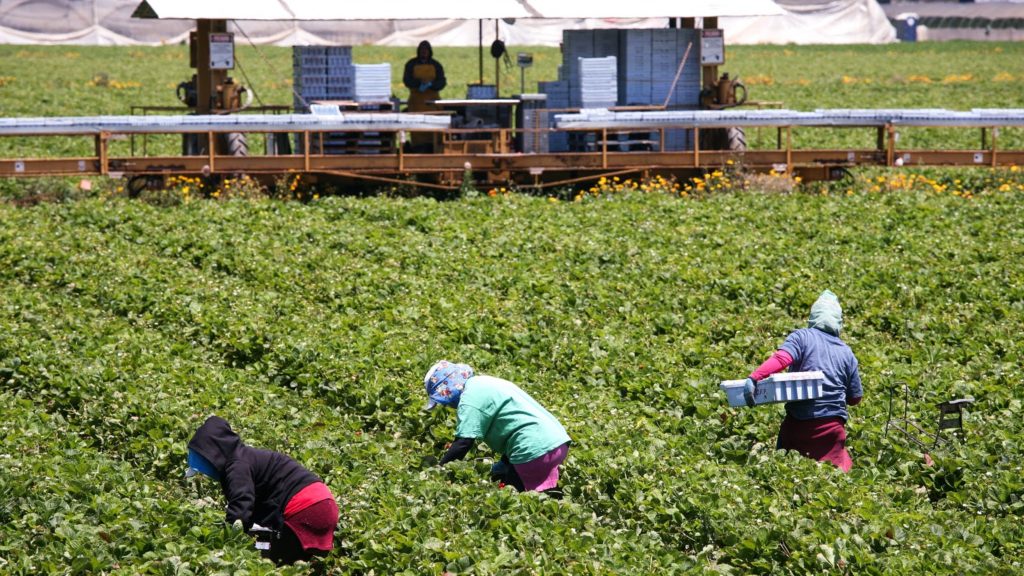 Staff shortages are not restricted to the UK, with Australia's Food Supply Chain Alliance (FSCA) warning that the country's food sector lacks about 172,000 workers in its supply chain.
If not dealt with, the issue could increase food prices – already under pressure globally because of rises in the cost of fertiliser and the Ukraine conflict – and may lead to restrictions on food availability.
As in the UK, there have been calls for it to be made easier for foreign workers to secure visas to work in Australia's food sector. The food sector has also said restrictions on the rights of temporary migrants should be lifted.
Tony Mahar, CEO of the National Farmers Federation, one of the 160,000 organisations and businesses the FSCA represents, said that, as in the UK, farmers were deciding not to plant some crops because they could not guarantee they would be able to recruit the workers to harvest them.
"If crops don't get planted, less food gets grown, and people pay more," he said. "It's a simple equation. We need appropriate visa solutions to attract workers and ensure they're treated fairly."
---
Join us at SIAL Paris as exhibitor Join us at SIAL Paris as visitor